The official partnership with Wizards of the Coast will see popular Dungeons & Dragons characters make their way to the game's multiversal RPG fantasy setting, guiding heroes on their journey and fighting alongside them.
Dragonheir: Silent Gods reaches more than 5 million downloads since its global release across all platforms; tops charts on app stores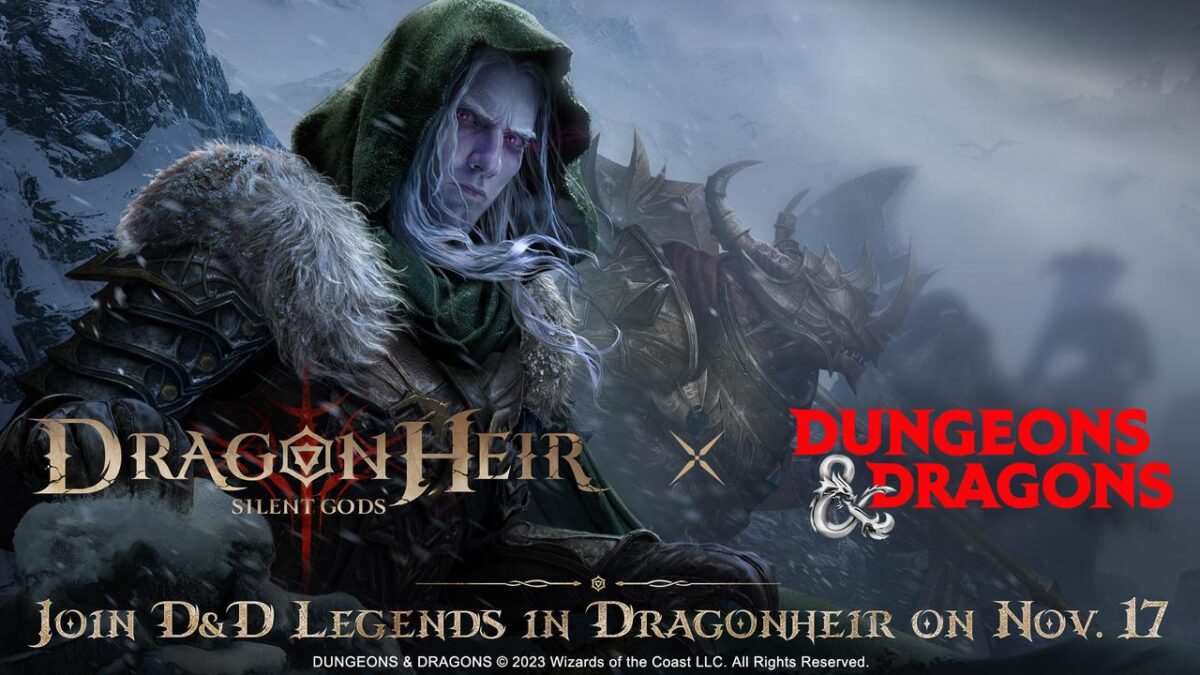 Download Assets Here
LOS ANGELES — October 27, 2023 — Developer and publisher Nuverse today announced the official collaboration with Wizards of the Coast that will see iconic Dungeons & Dragons characters make their way to Nuverse's open world strategy RPG Dragonheir: Silent Gods, now available on Steam and previously released on EGS, Mac devices and mobile devices (both iOS and Android). Since its launch last month, Dragonheir: Silent Gods has seen more than 5 million downloads across all platforms, topping the Google Play chart in more than 10 regions worldwide.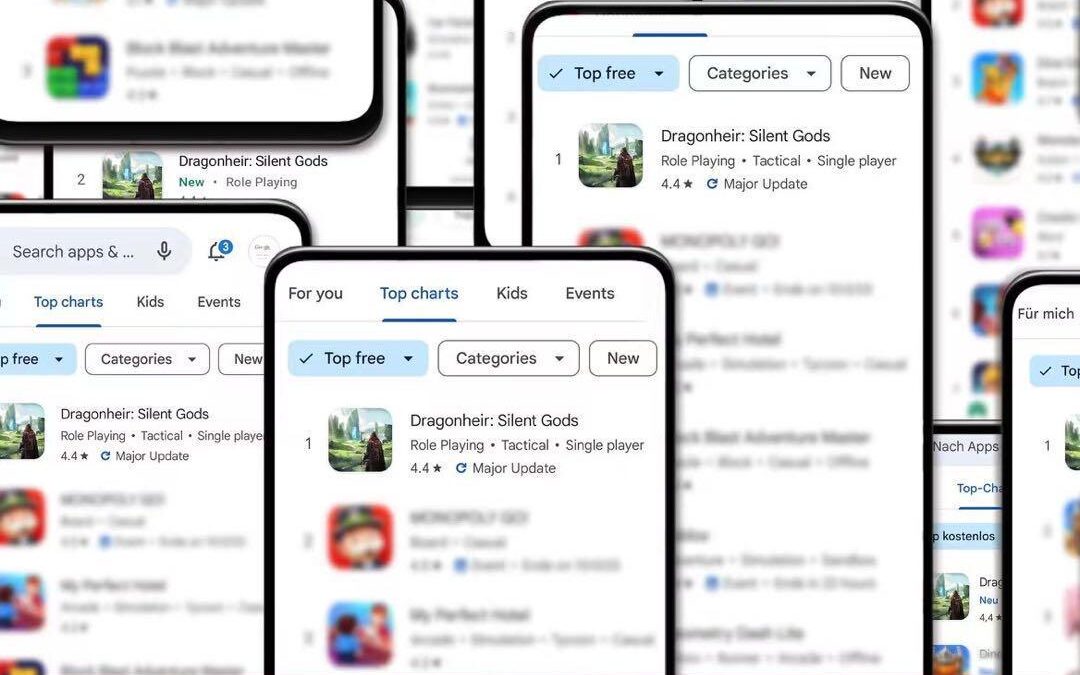 Dungeons & Dragons Collaboration Details
The multiversal plane of Dragonheir: Silent Gods grows ever larger as famous and fan-favorite Dungeons & Dragons characters make their way into the game on November 17, kicking off the start of a two-year collaboration. Players will be able to recruit these legendary heroes and add them to their roster through Dragonheir's vast open world adventuring and combat encounters.
These characters will be introduced over the next two years as part of Dragonheir's seasonal release model on top of adding key Dungeons & Dragons elements on top of the game's open world exploration and combat system.
Seasonal Updates in Dragonheir: Silent Gods
Starting on November 17, Dragonheir: Silent Gods will feature new Dungeons & Dragons hero characters as well as co-op heroes that will be available to acquire. The seasonal model aims to revitalize the gameplay, progressing Dragonheir's story through new quests and exploration, and continuously challenge players to expand their arsenal and take on stronger opponents.
Each Dragonheir: Silent Gods season will last for 12 – 14 weeks and offers:
New Adventures – Each season introduces new maps and stories filled to the brim with heroes to recruit and challenging bosses to best, progressing Dragonheir's story forward.
New Foes & Allies – The multiverse is limitless, and its corners are ever expansive. Players may encounter visitors from other worlds, whether it be foes or friendlies, introducing them to new fighting styles and abilities as they adventure further.
New Combat Strategies – Seasons will introduce new ways to play and engage in combat, allowing players to freely re-distribute their main character's attributes and introduce never before seen elemental combinations on hero attacks such as ice/toxin for one season, and ice/darkness for another.
Now Available on Steam with Dolby Atmos Support
Starting today, Dragonheir: Silent Gods is available to download and play on Steam with full cross-play and cross-progression and Dolby Atmos support, offering players an immersive audio experience while listening to Dragonheir's soundtrack, composed by the famous composer Jeff Broadbent.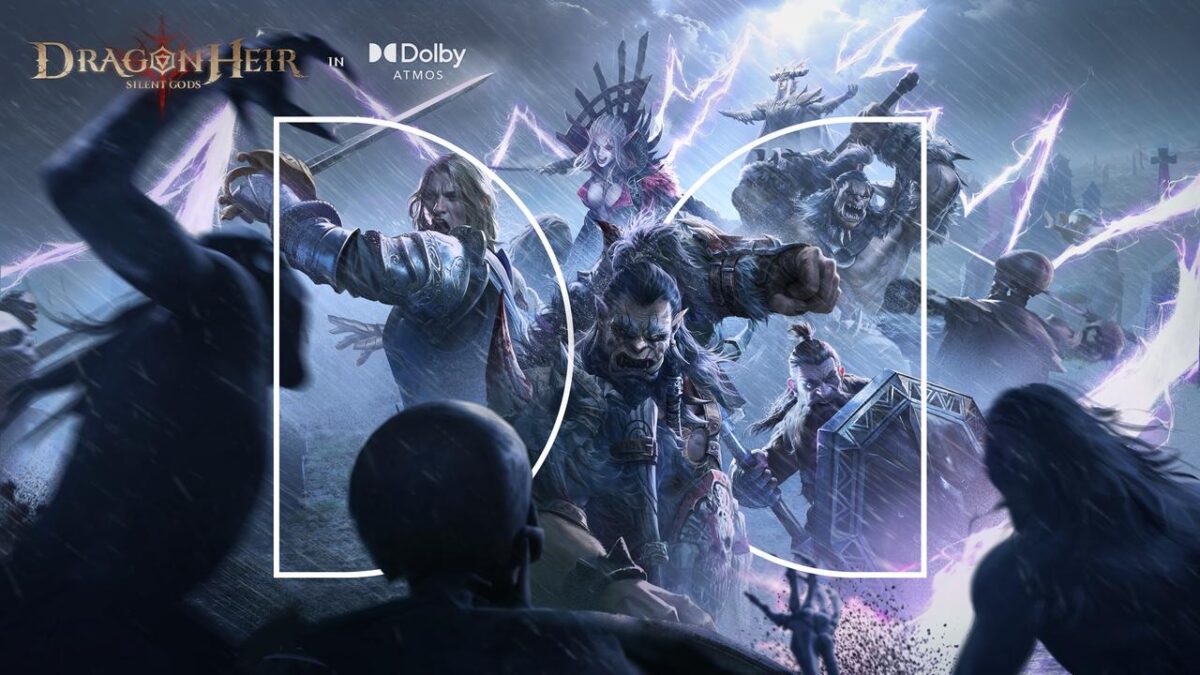 For more information, visit the game's official website or follow Dragonheir: Silent Gods on Discord, Facebook and YouTube. Official Dragonheir x Dungeons & Dragons assets can be found here.
---
About Dragonheir: Silent Gods
Dragonheir: Silent Gods is a multiversal open world strategic RPG with high fantasy worlds to explore and stories to tell. Developed by SGRA Studio, the game utilises classic fantasy tabletop tropes such as dice rolls, dungeon duels and adventure parties, as well as a plethora of open-world exploration full of quests and adventuring. Choose to play as one of many races and classes, assemble a party of up to 5 heroes and face off against visitors from other worlds in a dice-based, semi-strategic combat.

About SGRA Studio
SGRA Studio is a brand-new development studio based in Shanghai, China that consists of industry veterans with experience working on games such as Pokémon UNITE, Arena of Valor and Monster Hunter. SGRA aims to develop breathtaking worlds for players to explore and interact with, and create unique high-fantasy adventures. Their debut title, Dragonheir: Silent Gods, is a multiversal RPG set to release in 2023 on mobile and PC.

About Nuverse
Nuverse is a game development and publishing company for players and developers around the world. They are dedicated to serving gamers worldwide by offering top-tier titles, building a global community, and providing fun and inspiring experiences for every player.