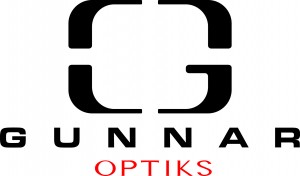 SAN DIEGO – Oct 5, 2009 – GUNNAR Optiks, the premiere designer of digital performance eyewear, announced today the next evolutional step in gaming products: Legend. Designed by GUNNAR in collaboration with some of Major League Gaming's top pros and influencers in the gaming community, Legend eyewear is the next must-have piece of equipment.  It is available for purchase now on the GUNNAR website (http://www.gunnars.com/) and through select Play-N-Trade retail locations with an MSRP of $99.00.
"For avid and pro gamers alike, wearing performance eyewear gives a visual advantage and improves the overall gaming experience," said GUNNAR co-founder Joe Croft. "The MLG-approved Legend takes it to the next level by combining GUNNAR'S extensive design experience and technology with the features most important to today's top gamers."
Inspired by fighter pilot design, Legend features GUNNAR's proprietary i-AMP lens technology, which helps reduce eye fatigue and increase visual performance, perfect for gamers who spend long periods of time in front of any digital screen. Additionally, the glasses are uniquely designed for headset comfort:  the temple arms are streamlined around the ears and side of the head to eliminate pressure points for true headset compatibility.
"I love GUNNAR's new Legend eyewear," said pro gamer Mason 'Neighbor' Cobb. "I've been working with the GUNNAR team for more than a year and provided my input on the style, comfort and overall performance to make these great for gaming."
"The competitive gaming lifestyle has been adopted by millions of MLG fans around the world," said Mike Sepso, co-founder and chairman of Major League Gaming. "Together with GUNNAR we've created a compelling new product that our discerning community has already responded positively to."
For more information on GUNNAR Optiks and Legend, please visit http://www.gunnars.com
For more information on Major League Gaming, please visit http://www.mlgpro.com/
 ###
 GUNNAR Styles
GUNNAR delivers its breakthrough technology in five collections — Sphere, Catalyst, Metallic, Attaché and eSPORT — with 19 different styles to suit each individual's personal taste.
GUNNAR'S line of high-performance digital eyewear is available in specialty retail stores nationwide and online at www.gunnars.com, ranging in price from $59 to $189. GUNNARS are also available with prescription lenses (Rx).
About GUNNAR Optiks
GUNNAR Optiks, a privately held company, was founded in 2005 and inspired by co-founder Jennifer Michelsen when she observed her son, Gunnar, fully embrace the digital era at the age of four. At that moment she realized the potential of digital performance eyewear that could both protect users from the negative visual impact of viewing digital data and at the same time enable anyone to be more productive when using a digital display. Located in San Diego, Calif., GUNNAR'S executive team includes several senior managers from the industry's top eyewear developers.
About Major League Gaming
Major League Gaming is the largest professional video game league in the world. MLG is the dominant media property exclusively targeting the approximately 40 million consumers in North America who have a passion for playing video games as a competitive social activity, while giving sponsoring brands access to this highly influential demographic. We represent the best professional gamers and give millions of aspiring players around the world an opportunity to compete, improve their skills, and socialize through our thriving online community and live Pro Circuit competitions. www.mlgpro.com
CONTACT:
Ed Zitron
TriplePoint
212-730-9744
ezitron@triplepointpr.com