April events for Mythos Global detailed, keeps gamers on their toes with completely new events each month
LOS ANGELES – April 6, 2012 – HanbitSoft and T3Fun's philosophy is to keep Mythos Global an always-fresh Action MMORPG every month with completely new events to add to the gameplay experience for fans. The first two events for April are "Lucky Adventure" and "Mythos Precognition" which both give double luck and double experience buffs at random times and on random days. These two events will be ongoing throughout the month so players will have plenty to show for their time in Mythos' fantasy world of Uld this month!
"Golden Trash" is an event which will turn your unused materials or junk items into something very useful—consider this an inspiration to be digitally eco-friendly! A GM may at random request a certain material, and players must rush to him/her to swap it for a random item that may be anything from an XP boost to attribute or skill resets!
Mythos Global also has two Facebook events going on this April. The first is the "Mythical Quiz." For two weeks, beginning April 16, a question about Mythos will be asked on the Facebook fan page each day. Players who correctly answer the question as fast as possible can win a special in-game costume!
The other Facebook event is called "Facebook Achievements," and will be a permanent event where all players will be rewarded with triple luck buffs every time the fan page receives 300 new likes.
For more information about the game, visit the Mythos Global website at http://mythos.t3fun.com/Home/Home.aspx. For other news and events, "like" their official Facebook fan page at http://www.facebook.com/mythosglobal.
---
Assets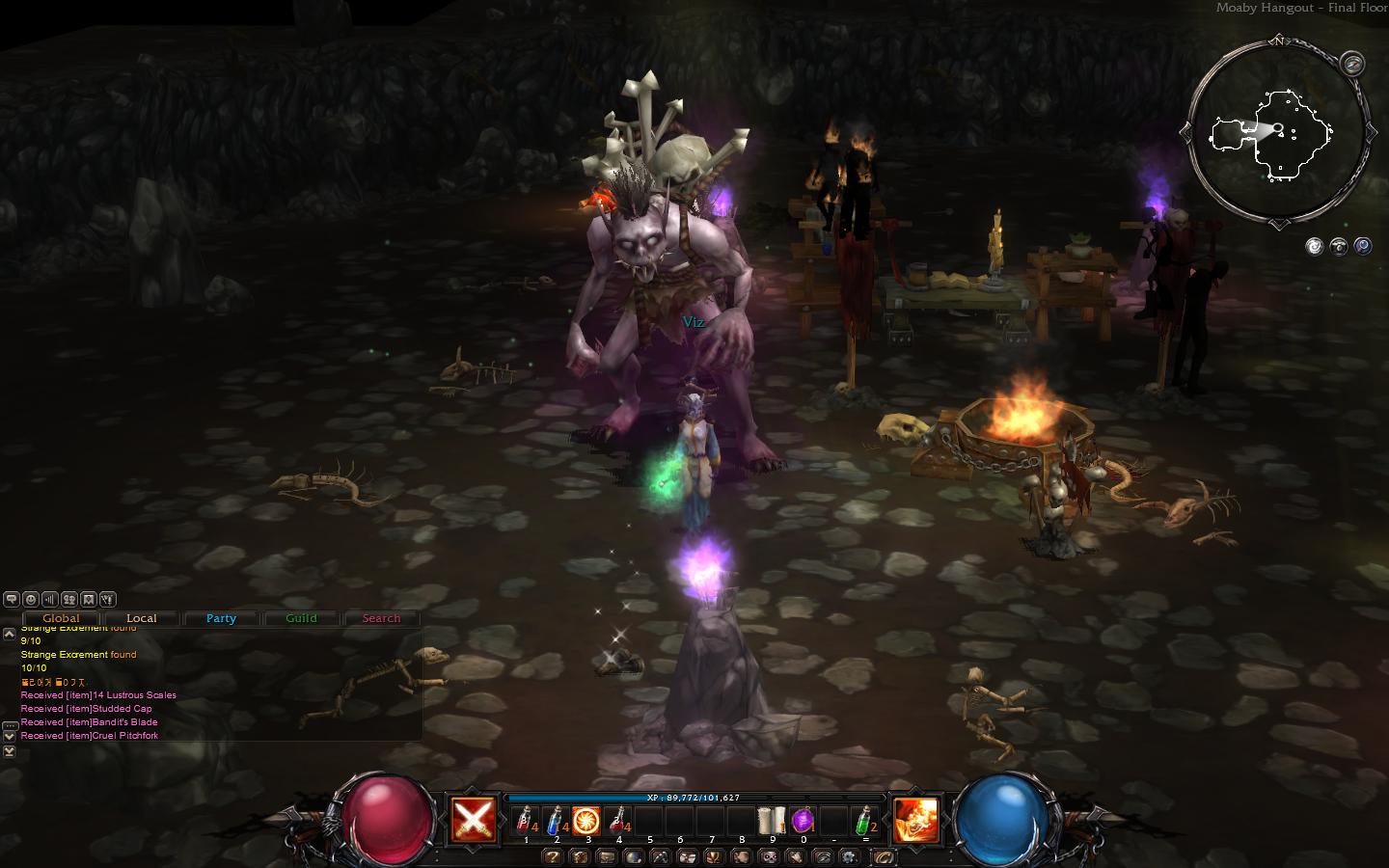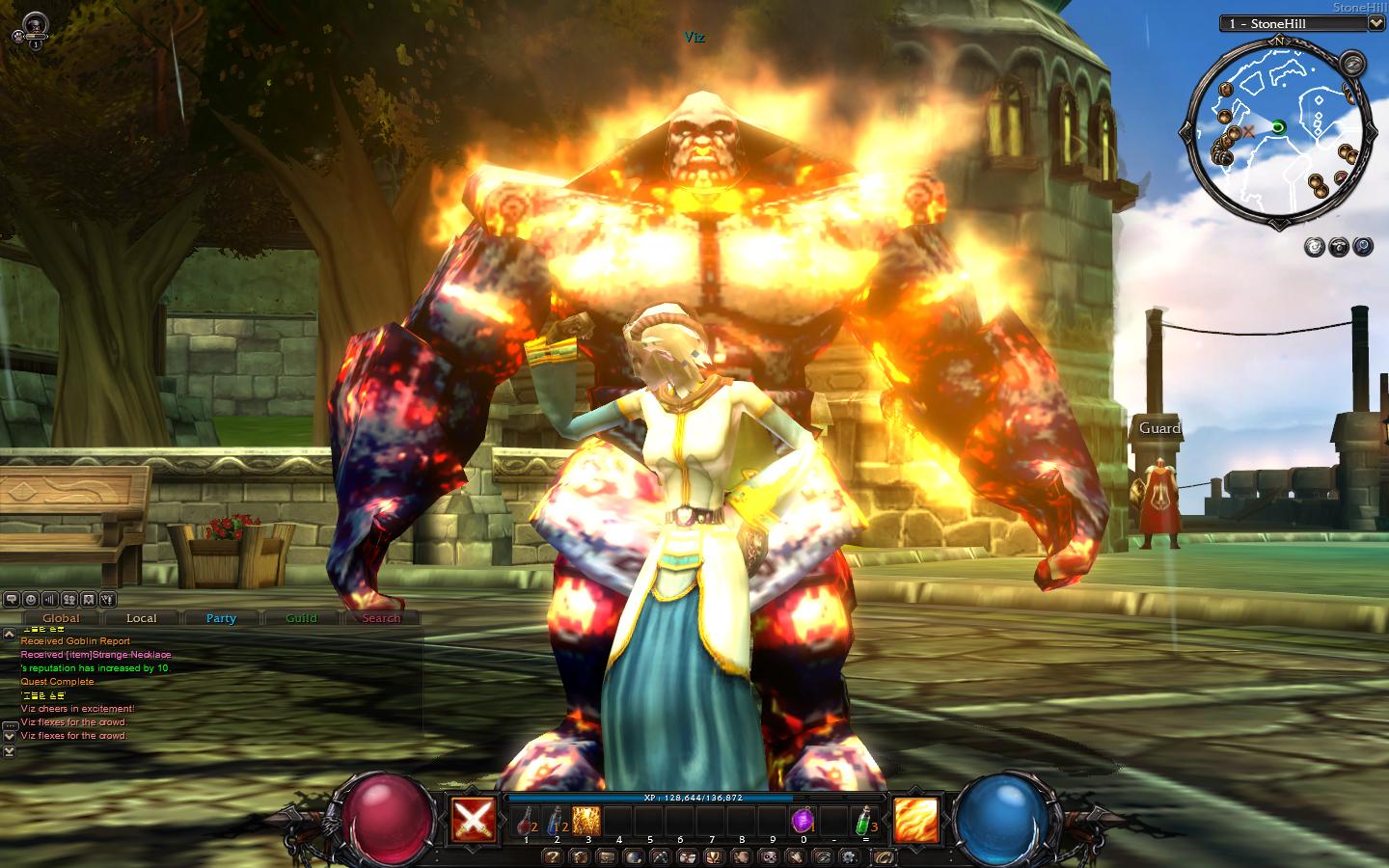 Download the press kit for Mythos Global with stunning concept art and in-game screenshots.
---
About Mythos
Mythos is an online action RPG set in the land of Uld, a fantasy world arisen from the ashes of a dark and terrible war. Uld is a place where many different races live and where gods try their best to gain more power and influence among their followers. The constant conflict between the gods who seek order and the gods who seek chaos, led to a division among the races living in Uld. Following the ideals of reason and science are the humans, gremlins, satyrs, and Cyclops, while those who yearn for savagery and wars are the Discordians Mythos features fast-paced role-playing and hack-and-slash combat in which players can choose from unique races and classes like the Bloodletter, Pyromancer and Gadgeteer. Uld is a living world of fantasy and danger with an endless assortment of dungeons to conquer whether you play by yourself, co-op with friends, or PvP.
About T3Fun
T3Fun is a major Korean MMO developer and publisher. It is a developer of online games with branches in Korea, Great Britain, China, Taiwan, and Japan. Its name was established in the Asian market with the blockbuster hit 'Audition' and has been quickly expanding since, with over 300 million current users in North and South America, Europe, and Asia. With a large work-force and skill in the development of online games, T3 Entertainment has won the Best Game of the Year Award on numerous occasions.
More information: http://www.t3fun.com
About Hanbitsoft, Inc.
HanbitSoft Inc. is one of the largest online game publishers in Korea as well as in Asia. HanbitSoft has continuously invested in developing and publishing excellent and promising online games. HanbitSoft has a broad portfolio of online games ranging from casual games to high-end MMORPG's, either developed in-house or by external development studios such as Joy Impact (WYD and AIKA), IMC Games (Granado Espada), etc. HanbitSoft games have reached out to more than 40 countries including Europe and Brazil and it is focusing on pioneering overseas online game markets in an effort to be a "leading global publisher."
More information: http://www.hanbitsoft.com/
---
Media Contact
Stephanie Palermo, TriplePoint for Redbana
spalermo@triplepointpr.com
(212) 730-9744