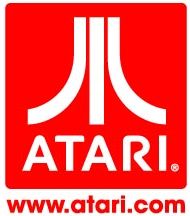 Atari's® Greatest Hits, Asteroids: Gunner™ and Breakout: Boost™ Achieve a New Milestone
LOS ANGELES – May 10, 2012 – Atari, one of the world's most recognizable publishers and developers of interactive entertainment, today announced that its library of mobile games has reached a new milestone exceeding 10 million downloads across iOS and Android smartphone and tablet devices in less than a year. Including hit titles Atari's® Greatest Hits, Asteroids: Gunner™ and Breakout: Boost™, the achievement reinforces Atari's continued expansion of its user base with the release of new titles based on its core intellectual property for today's leading mobile platforms. Atari further expects to announce several new games based off of its popular IP in the upcoming months.
"The positive response we are seeing from our current fan base and a new audience of mobile gamers continues to impress and inspire us," said Maria Pacheco, VP of Marketing. "Mobile is a key component of Atari's brand strategy and this milestone reinforces the passion for our catalogue of popular game titles, which includes some of the most recognized IP in the world. We look forward to continuing the release of great mobile games that everyone will recognize, and love, in the coming months."
The milestone comes on the 40th anniversary of Atari and Pong®, for which a $100,000 Pong Indie Developer Challenge contest is currently under way. Consisting of cash prizes and rev-share publishing agreements for the top 10 finalists, developers are being called on to reimagine Pong for iOS devices. The top 20 semi-finalists were recently announced on May 1st and selected from nearly 90 total submissions, all moving on to compete for recognition of their talents, and a spot on the finalist rankings to be revealed on June 19th. For more information about the Pong Indie Developer Challenge, please visit: www.atari.com/pongdeveloperchallenge.
Atari's mobile games are currently available as free downloads on the App Store, Google Play and Amazon Appstore markets. To download Atari's Greatest Hits, Asteroids: Gunner and Breakout: Boost, visit www.atari.com.
For more information about Atari and the latest news:
Visit our website: www.atari.com
Like us on Facebook: www.facebook.com/atari
Follow us on Twitter: www.twitter.com/atari
Subscribe to our YouTube Channel: www.youtube.com/atari
About ATARI, SA
Atari (www.atari.com) is a multi-platform, global interactive entertainment and licensing company. The original innovator of video gaming, founded in 1972, Atari owns and/or manages a portfolio of more than 200 games and franchises, including world renowned brands like Asteroids®, Centipede®, Missile Command®, Pong®, Test Drive®, Backyard Sports®, Ghostbusters®, and Rollercoaster Tycoon®. Atari capitalizes on these powerful properties by delivering compelling games online (i.e. browser, Facebook® and digital download), on smartphones and tablets and other connected devices. The Company also develops and distributes interactive entertainment for video game consoles from Microsoft, Nintendo and Sony. As a licensor, Atari extends its brand and franchises into other media, merchandising and publishing categories.
Atari has offices in Los Angeles, New York, Paris, Lyon and London.
© 2012 Atari Interactive, Inc. All rights reserved.
Atari word mark and logo are trademarks owned by Atari Interactive, Inc.
---
Media Contact:
John O'Leary, TriplePoint for Atari
+1 (310) 587-9200
joleary@triplepointpr.com