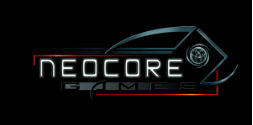 Gritty and Gothic Title Brings Famed Hunter to Alternate 19th Century Europe
BUDAPEST – May 9, 2012 – When night falls and the supernatural awake from their slumber, only the bravest souls will trespass unscathed. Independent developer NeocoreGames today announced the entry of a brand-new IP entitled The Incredible Adventures of Van Helsing, an Action RPG filled with fierce and demonic battles, memorable characters, and a refreshingly unique story that brings the legendary vampire slayer to modern audiences. The upcoming title, loosely based on Bram Stoker's classic novel Dracula, is being developed for PC and Xbox LIVE® Arcade for the Xbox 360® video game and entertainment system from Microsoft.
Set in a gothic-noir universe resembling a fantastical 19th century Europe filled with monsters, magic, and weird technology, The Incredible Adventures of Van Helsing will follow the son of the famed hunter, known in-game as Van Helsing, in a tale wrought with wry humor and snappy dialogue. Van Helsing, a larger-than-life hero possessing a dark yet romantic charm, will follow his path to the dismal land of Borgovia where former supernatural foes have enlisted his help to defeat a new scourge terrorizing the ravaged Eastern European city. With an assortment of extraordinary characters, an engrossing storyline, and a beautifully dark and gothic art style, The Incredible Adventures of Van Helsing looks to bring RPG enthusiasts an anachronistic adventure like no other.
"Being located in Eastern Europe and having experience developing RPGs, Van Helsing is a natural fit for us; it's a project where we can demonstrate our expertise in both domains and create something novel that RPG fans can appreciate," said Viktor Juhász, lead writer at NeocoreGames. "We've always enjoyed crafting games from legendary tales, but with our own twist, and Van Helsing provides us the perfect game world to experiment with."
The Incredible Adventures of Van Helsing is slated for a late Q4 2012 release.
Facebook: www.facebook.com/VanHelsingTheGame
Twitter: www.twitter.com/VanHelsingGame
GameDevBlog: www.devblog.neocoregames.com
---
About NeocoreGames
Founded in 2005, NeocoreGames is a small development studio aiming to create high quality products. Best known for its King Arthur – The Role-Playing Wargame series, NeocoreGames also developed Crusaders: Thy Kingdom Come and The Kings' Crusade. After dabbling with various mixtures of RTS-RPGs and strategy games, the studio is venturing into the field of more traditional RPGs. Returning to independent development, NeocoreGames continues to expand its creativity and devotion to video games. For more on NeocoreGames, visit www.neocoregames.com.
Official Website | Facebook | @VanHelsingGame
---
Media Contact
David Martinez, TriplePoint
dmartinez@triplepointpr.com
(415) 806-5606
Assets
The Incredible Adventures of Van Helsing concept art: Download Here