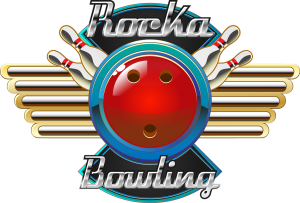 After 500,000+ downloads on Google Play, classic bowling game comes to iOS devices
SAO PAULO – May 22, 2012 – Best Cool Fun Games, the #1 mobile gaming company in Latin America, today announced the launch of Rocka Bowling 3D on the iTunes App Store. After racking up over half a million downloads on Google Play, Rocka Bowling 3D rolls onto iOS devices with all the fun of real bowling and a rockin' 50s soundtrack. Mobile and casual gamers as well as bowling connoisseurs can enjoy the pin-blasting action on their iPhone, iPad, and iPod touch devices. In conjunction with a Free App A Day (FAAD) promotion, players can download Rocka Bowling 3D from the App Store today: http://itunes.apple.com/app/rocka-bowling-3d/id510774440?mt=8
Rocka Bowling 3D sends gamers to a 50s-era bowling alley, where they can hone their mobile-bowling skills through simple swipe gestures and smooth animations. Utilizing straight, power, and hook rolls, players can rack up high scores via the game's realistic bowling mechanics. Gamers are rewarded with a coin for each pin they knock down, which they can spend to pick up new bowling balls, pins, and more in the game's pro shop. 3D animation and sound effects immerse players in the game, where up to six people can compete with local multiplayer on a single device, adding to the full-blown bowling experience.
Be sure to check out the gameplay trailer for Rocka Bowling 3D here: http://www.youtube.com/watch?v=lJ9Isc1tqYA&feature=g-upl
Rocka Bowling 3D features:
Precise Controls – Intuitive touch controls are easy to learn for gamers of any skill
Realistic Physics – Players can perform straight, hook, and other skill-shots as they rack up strikes and spares
3D Visuals – Smooth animation and gameplay creates an immersive bowling experience
Local Multiplayer – Bowl with up to 6 players in local multiplayer, all on a single device
Upgradeable Items – Score points to win coins and purchase new pins, balls, and more
Original Music – Bowl in style with original 50s Rock n' Roll music
Rocka Bowling 3D has style to SPARE. Download it today on your iOS device for free:  http://itunes.apple.com/app/rocka-bowling-3d/id510774440?mt=8
Assets
View the gameplay trailer for Rocka Bowling 3D: http://www.youtube.com/watch?v=lJ9Isc1tqYA&feature=g-upl
Download the Rocka Bowling 3D press kit here: www.triplepointpr.com/dl/BestCoolFun/RockaBowlingPressKit.zip

About Best Cool Fun Games
Best Cool Fun Games was founded in 2009 by Guilherme Schvartsman, an investment banker who left a successful career in the financial markets to pursue the fast-growing mobile market. Just two years later, Best Cool Fun Games has become one of the top mobile gaming companies in Latin America, as measured by sales, product breadth, world reach, and user satisfaction. With a portfolio of more than 30 products enjoyed by more than 30 million users around the world, the studio is consistently in the top charts for both iPhone and Android devices.
Still a relatively young developer, Best Cool Fun Games is well funded and continues to grow. Their mission is to permanently impact the global mobile gaming industry through fun and engaging games, and in the process make their user's lives better, cooler, and more fun.
Official Website | Facebook | Twitter
---
Media Contact
Philip Klugman, TriplePoint for Best Cool Fun Games
pklugman@triplepointpr.com
415-955-8500