Austin-based Game Studio and Thomas Jane-backed Production Company to Bring Sci-Fi Comic IP to PC and Console Gamers
SAN DIEGO, CA – July 12, 2012 –
At Comic Con in San Diego today, independent game developer Red Fly Studio and Hollywood actor Thomas Jane's RAW Studios have launched a Kickstarter campaign to create a video game based on the Bad Planet comic series.  One of the first comics produced by RAW Studios, Bad Planet is a science fiction series based on a plague of inter-galactic Death Spiders attempting to decimate Earth, and the Convict, a lone alien warrior fighting to save the planet. The Bad Planet video game will be a third-person action game featuring stunning visuals, an episodic format, and brutal melee combat.
Red Fly and RAW Studios are seeking $575,000 in funding to make a Bad Planet video game. Those interested in helping to fund the game are encouraged to do so today at http://www.kickstarter.com/projects/badplanet/bad-planet.
"When Red Fly approached us about doing a video game, seeing the creatures and the hero of Bad Planet come to life in a game was very intriguing to us," said RAW Studio co-founder Thomas Jane. "This game will take chances, it has ambivalent characters and anti-heroes, and it's long, sprawling, and serious science fiction."
The Bad Planet video game will feature:
Brutal Combat – Bad Planet's main focus is hyper-violent third-person combat, tasking players with controlling the Convict as he shreds through hordes of grotesque alien monsters. The combo-based gameplay will feature simple, yet context sensitive finishing moves and an extensive grappling system.
The Convict – Players will control the Convict, a centuries old alien warrior whose home planet and race have been destroyed by the Death Spiders. A nearly indestructible spider-killing machine, the Convict favors his power axe, a battle axe glowing with electricity, as well as his armor, weapons, and abilities that can be upgraded along the way.
Episodic Content – Bad Planet will be released episodically, with each episode containing between two and four hours of gameplay. The game will initially be released for PC digital distribution on Steam, with console distribution through Xbox LIVE and the PlayStation Network planned afterwards.
Tim Bradstreet, co-founder and creative director of RAW Studio added: "One of the most exciting things about creating this game is that, by going through Kickstarter, it allows us to take full control of the entire creative process.  In Red Fly we've found the perfect partner because we have a harmony in terms of the vision for the game and how to take Bad Planet to the next level."
If funded, Red Fly will bring the world, characters, and story of Bad Planet to life via the most immersive and interactive of entertainment mediums. A proven and independent developer of video games, Red Fly sees the potential for an epic video game in Bad Planet. Built on Unreal Engine 3 and utilizing a fast, gory, combo-based combat system, the studio will create a bold and gritty action game that will be sure to please hardcore gamers and science fiction fans alike.
For more information on Red Fly Studio, please visit www.redflygames.com. For more information on Thomas Jane's RAW Studios, please visit www.rawstudios.com.
For more information on the Bad Planet video game and to help fund this project, please visit http://www.kickstarter.com/projects/badplanet/bad-planet.
About Red Fly Studio
Located in downtown Austin, Texas, Red Fly Studio is an established and passionate video game development group founded by game industry veterans. Founded in 2005 as a 2-man art outsourcing house, Red Fly has grown to be a successful independent developer working on titles such as Thor, The Force Unleashed II, and Ghostbusters. The studio also enjoys the freedom of independence, working with the best in the business to launch original properties like Mushroom Men and Inertia.
About RAW Studios
RAW Studios is the comics and book publishing arm of RAW Entertainment, a production company founded by actor Thomas Jane in partnership with Eisner Award nominated illustrator and production designer Tim Bradstreet. Beginning with Bad Planet in 2005, RAW has launched and is in the process of producing several comic and graphic novel IPs, including Alien Worlds, The Lycan, and Alien Pig Farm 3000.
Media Contact
Andrew Karl
TriplePointPR for Red Fly Studio
203.314.6255
Assets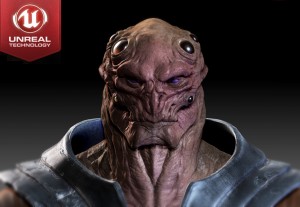 Download the press kit