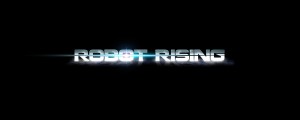 New Sci-Fi Action RPG for the Browser Evolves Game Play Quality and Graphics on Facebook
CONCORD, Mass. – July 11, 2012 – Tencent Boston today unveiled the first original production to come from its game development group Stomp Games. Robot Rising is a science fiction themed action role playing game designed for the browser that will initially be available on Facebook. Leveraging top Western development talent and best-of-breed online gaming know-how from the East, this initial release from the studio will deliver premium game play and full 3D graphics to the social networking masses.
"Triple-A production quality is what core gamers love, and today's desktop and mobile technology provides platforms for game playing anytime and anyplace," said Jeff Goodsill, Vice President & General Manager at Tencent Boston. "Robot Rising will merge, action role playing game mechanics, real time combat and gorgeous 3D graphics with short session, appointment based game features social network players love.
Fast paced combat is at the heart of the Robot Rising sci-fi role playing experience. Stomp Games has created a deeply robust game with hundreds of different levels in exotic environments. Players take on the role of a new species of Artificial Intelligence to gather resources, including treasure and gear, build and expand a base, and unleash a merciless arsenal in non-stop, white-knuckle combat to defeat an army of mechanical foes.
"Games on Facebook have a vast audience, but the production quality has yet to catch up with the best that the game industry produces on other platforms," said Michael Fitch, Executive Producer at Tencent Boston. "Full 3D in the browser is a reality, and with core gamers' never ending appetite for great games we have broken the standards of browser game development to produce a gorgeous 3D experience with all the action, sophistication and activity found on the console and PC."
Robot Rising is currently in closed beta and is expected to be released to the public in late 2012. Information about the game can be found at www.robotrising.com.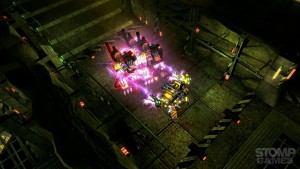 About Tencent Boston and Stomp Games
Tencent Boston and its Stomp Games development studio aim to build world-class online games for the global market.  The studio is located in Concord, Massachusetts and is a wholly owned subsidiary of Tencent, Inc.  The studio combines proven design and development practices with market knowledge and leadership to build games for fast growing markets in the world. For more information, please visit www.stompgames.com.
Assets
Download media assets here.
---
Media Contact
Steven DeBenedictis, Tencent Boston
sdebenedictis@tencentboston.com