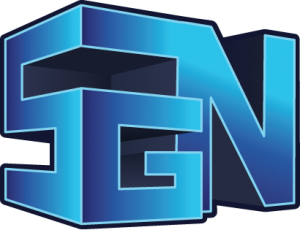 SGN Releases Mobile Version of the Popular Facebook Game, Features Cross-Platform Connectivity Between iOS and Web
LOS ANGELES – August 9, 2012 – SGN, a leading developer of cross-platform games, today announced that its hit Facebook game Bingo Blingo is now available for iPhone, iPad and iPod touch. With Bingo Blingo mobile, those that have come to love the Facebook game can now enjoy playing without being tethered to their computer, allowing the same great experience with their existing social circles.  Already listed by AppData as one of the fastest growing titles on Facebook, Bingo Blingo's power-ups, achievements and team-enabled gameplay add a whole new twist to the classic game of bingo.
Download Bingo Blingo now from the App Store for free at http://itunes.apple.com/us/app/bingo-blingo/id542781249?ls=1&mt=8, or play on Facebook at www.facebook.com/BingoBlingo.
In Bingo Blingo mobile, players experience addictive online bingo on-the-go, with power-ups that create new gameplay strategies and in-app achievements to make winning all the more rewarding. Players are awarded experience points, coins and tickets for playing and winning rounds. As players level up, they can join games with higher stakes and increase their winnings. Connect with friends on Facebook to make teams and earn daily bonuses−the more friends you have, the more you can win!
Key Features:
Free-to-play bingo game with a twist: power-ups, achievements and bonus rounds
Earn power-ups and experience as you play through nine unique bingo rooms
Connect with friends on Facebook to play together and win even more
An integrated store where players can purchase more coins and tickets for power-ups, trophies and bingo cards
More than 120 unique achievements in 13 sets called "Blingos"− collect them all to win great prizes
A press kit containing a fact sheet and various game-related assets can be downloaded using the following link:  http://www.triplepointpr.com/dl/SGN/Bingo Blingo_Press Kit.zip
For more information about SGN and the latest news:
About SGN
SGN connects people around the world through great games. As a top developer and publisher of games on Facebook, iOS, and Android, SGN lays claim to hit titles such as Fluff Friends Rescue, Rescue Reef, Jewels of the Amazon, Bingo Blingo, Skies of Glory, and MindJolt.
Over 200 million SGN games have been installed on leading mobile and social platforms, making it one of the largest cross-platform gaming companies in the world. Based in Los Angeles, SGN is backed by Austin Ventures, with studios in Buenos Aires and San Francisco. For more information, please visit www.sgn.com.
---
Media Contact
Zach Fuller, TriplePoint for SGN
zfuller@triplepointpr.com
(917) 338-3997
---