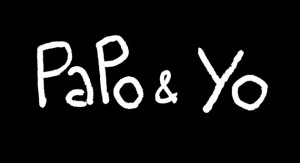 MONTREAL – August 7, 2012 – Minority Media, an independent game development studio, along with Sony Computer Entertainment America (SCEA), have announced that puzzle-platformer Papo & Yo is now available for pre-order via the PlayStation®Network (PSN) for $14.99 (or $11.99 for PS PLUS members). For the full preorder details, visit the PlayStation blog at blog.us.playstation.com/2012/08/08/papo-yo-the-adventure-begins-on-psn-next-week.
The studio has also unveiled a special surprise for fans: an early look at the official cinematic Papo & Yo launch trailer. Created through a partnership with the experienced filmmakers at Rezolution Pictures and talented Montreal director/director of photography Alfonso Maiorana, this trailer shows the start of Quico's story through an incredible mix of live-action and in-game footage. To view it online, head to www.youtube.com/watch?v=Rn23bgfj_f4.
To download a copy of the new trailer in HD, click here: triplepointpr.com/dl/Minority/Papo%20&%20Yo%20Launch%20Trailer.mp4
For more information about Papo & Yo, as well as the other imaginative titles included in this year's PSN PLAY promotion, visit us.playstation.com/psnplay2012/.
About Minority
Minority is an independent game development studio based in Montreal, Quebec. Founded in 2010 by Vander Caballero, former Design Director at EA Montreal, through a partnership with Rezolution Pictures, an award-winning film and television production company, Minority is the home for passionate and experienced creators who could not stand to develop yet another shooter game. To learn more about the team, visit the official website at: www.weareminority.com.
Official Website |  Facebook |  @we_are_minority
---
Media Contact
John O'Leary, TriplePoint for Minority
papo@triplepointpr.com
(212) 730-9744