All-New Platformer Bends the Laws of Physics with 360 Degree Controls
MEXICO CITY – August 22, 2012 – Televisa Home Entertainment and Efecto Studios, Colombian-based makers of hit mobile games, today announced Grabbity, a new game with 360 degrees of mind-bending action and exploration unlike anything on mobile devices. As the latest addition to the Platformer genre, Grabbity will launch for free on iOS devices worldwide on September 6. With the ability to bound, leap, and fall through extensive environments using touch controls, Grabbity offers 80 levels of over-the-top action where the laws of gravity are broken and creativity takes over.
In Grabbity, the fate of the planet is in your hands, literally. Players control a Grabbian who embarks on the adventure of a lifetime to restore the stolen energy of his species. Gamers will control the adorable Grabbian as he wiggles his way through an increasingly difficult world, maneuvering to avoid spikes and other hazards while collecting coins, and saving the future of his planet. Discover new locations, deadly pitfalls, and unique secrets while unlocking bonuses, shortcuts and gameplay variations on a journey for all ages. With no wrong way to play each level and easy-to-learn motion and touch controls, the opportunities for fun are endless.
Get ready to bend your sense of gravity with the short teaser video here: http://youtu.be/P7dclZaKbAo
Grabbity features:
Complex level design across 80 levels with an engaging story unlike anything on the App Store
Discover addictive and challenging gameplay with a rewarding use of touch mechanics and 360 degrees of entertainment
Guide Grabbity's hero through ever-changing environments that require adeptness and skill with the smart device's accelerometer
Experience an original soundtrack that will immerse players in Grabbity's universe
Enjoy Freemium access to the first 20 levels of gameplay with additional level upgrades featuring 30 more levels per pack at $0.99 each
To learn more, please visit the following links:
Assets
Check out the preview trailer for Grabbity at the following link: http://youtu.be/P7dclZaKbAo
Download the press kit here: http://www.triplepointpr.com/dl/Grabbity/Grabbity%20Press%20Kit.zip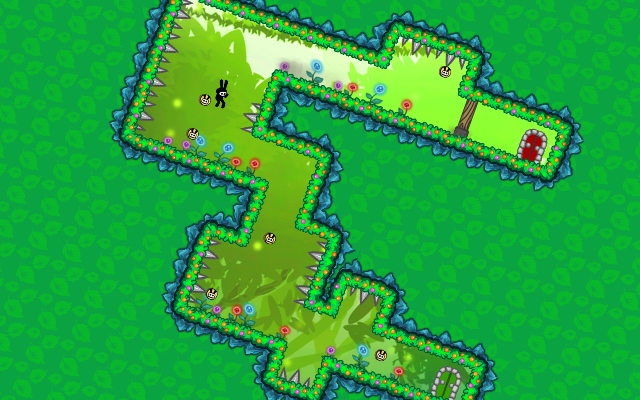 About Televisa Home Entertainment
Televisa Home Entertainment (THE) is the Televisa Consumer Product's division that specializes in selecting and adapting Grupo Televisa´s content into DVD and Blu-Ray to be commercialized for both national and international markets.
In 2010, THE successfully released Lucha Libre AAA Heroes del Ring, the first Latin-American videogame for Xbox 360, PS3 and Nintendo Wii in the USA and LATAM. Since then, THE is responsible for the development and promotion of videogames for consoles, tablets, and social media based on Grupo Televisa contents.
About Efecto Studios
Efecto Studios is an experienced game developer, focused on developing video games for almost every major gaming device, with a team that has worked on titles including CellFactor: PsychoKinetic Wars, Monster Madness: Battle for Suburbia, and Lucha Libre AAA Heroes del Ring.
Having already launched several titles and in response to the emergent mobile gaming universe, Efecto Studios is starting to create awesome content for this market.
---
Media Contact
Dustin Blackwell, TriplePoint for Televisa
dblackwell@triplepointpr.com
(415) 955-8500