Chart-topping DJ Music and Rhythm Game Comes to iPhone and iPod touch
HONG KONG – September 27, 2012 – Playpen Studios today announced that its hit DJ music and rhythm game Skillz is now available for iPhone and iPod touch devices. The universal release follows a successful launch on the iPad, which reached the #1 spot in Music Games for iPad, #1 Music Game in over 90 countries and the #1 grossing game in over 80 countries on the App Store charts. In Skillz, players scratch and tap through original mixes using virtual turntables on their way to DJ superstardom. Download Skillz now for the special launch price of $0.99 USD (normally $2.99) from the App Store at:  http://itunes.apple.com/us/app/skillz-universal-edition/id536082347?ls=1&mt=8
Features include:
The Freshest Music: Now over 35 incredible mixes in this award-winning original soundtrack, including a new Pusha T mix, "Trouble On My Mind," featuring Tyler the Creator and The Neptunes as well as mixes from Diplo, Fedde Le Grand, Bassnectar, Kid Cudi, People Under the Stairs, and many more.
Exhilarating Gameplay: Tap the screen to trigger samples, swipe the crossfader, and scratch the virtual vinyl to remix songs as you play.
Build Your Rep: Unlock new levels, characters, and over 30 Game Center achievements as you play through various difficulty settings and increase your fan base.
Rule the Crowd: Compete on a global leaderboard and unlock achievements with Game Center integration.
Stunning Visuals: Experience the party in full HD with Retina display support on iPhone 4S and third-generation iPad.
A Nightclub in Your Hands: Transform your living room into the hottest club with Apple Airplay™
For more information about Skillz:
To download the press kit: www.triplepointpr.com/dl/playpen/Skillz_PressKit.zip (17MB)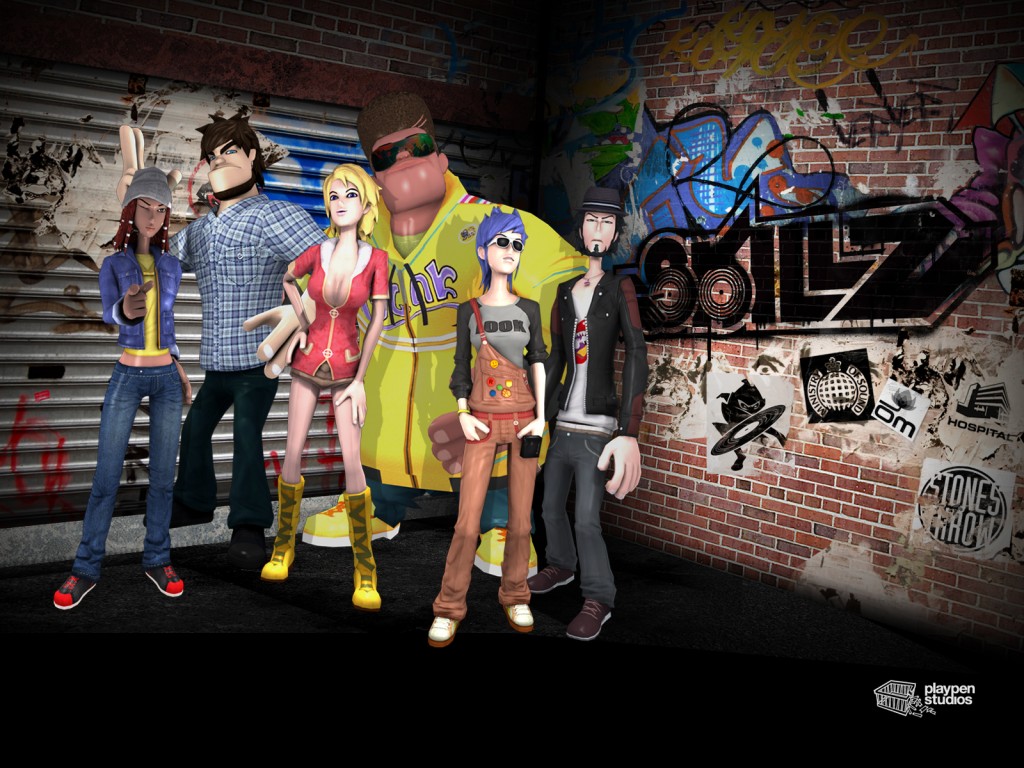 About Playpen Studios
Playpen Studios is a Hong Kong-based independent video game developer founded by Joe Gilbertson and James Wong in 2005. After winning a game design competition hosted by Microsoft, the duo went on to become certified developers for the Xbox platform and performed a multitude of project-based services for Chinese developers and publishers. Their first original project came in 2007, when Playpen revealed Skillz: The DJ Game for PC, which went on to win the "Excellence in Audio" award at the Independent Games Festival China in 2010. Since then, Playpen formally announced the 2011 release of Skillz on the iPad and Android tablets, followed by the PC release. To learn more about Playpen Studios, visit www.skillzdjgame.com.
---
Media Contact:
Joe Gilbertson
Playpen Studios
joe.gilbertson@playpenstudios.com.hk