Update expands time-management title across the globe with new levels, mechanics and co-op play
INDIA – Oct. 3, 2012 – 99Games, creators of hit App Store titles including Prison Mayhem and WordsWorth, announced today a massive update for their time-management game, Nightclub Mayhem, available now on iPad and, for the first time ever, Mac. Players can now run two exotic new clubs with dozens of unique levels, serve six quirky new customers, grab a wingman for multi-touch local co-op, and more in this frantic, feature-packed game.
Nightclub Mayhem 2.0 for iPad is available now on the App Store for just $1.99. Grab the all-new Mac version here for $4.99.
"Nightclub Mayhem got a great reception from casual gamers when it launched, and now we're raising the bar for time-management games by adding in brand new levels, characters, challenges, and a unique local co-op mode," said Shilpa Bhat, Producer, 99Games. "Players of all ages can show off their party-hosting skills in clubs across the world, now with friends to help them control some of our quirkier new customers."
Nightclub Mayhem originally hit the iPad in March, challenging players to build the hippest hangouts by serving up mocktails, mixing dance music and upgrading their clubs with serious bling. Version 2.0 brings back the formula with loads of new features, including:
Two New Nightclubs – Dive into the "Dragon Den" in Hong Kong and live your "Neon Dream" in Los Angeles.
24 New Levels – Set a new trend and party on for 24 crazy nights in a row with party animals from across the world!
Co-op Play with Multi-touch Support – With Brooke's lively clientele, the club can get a little wild. Play with your friends to control the chaos and make sure the night runs smoothly!
Six New Customers – Set your priorities straight! Cater to a fussy starlet or manage the weirdo who wants to electrocute the DJ. It's all about crowd control!
Hot New Mini-Game – The Paparazzi wants some celebrity shots for page 3. Make sure they get a good one to promote your club!
Five New Distractions – Help the bouncers handle the riff-raff, from obnoxious guests to bar-flies who've had one too many. Make sure your nightclubs remain a favorite among your patrons!
Five New Languages – Party across the globe with the original English version and new German, French, Spanish, Japanese, and Portuguese localizations.
---
Assets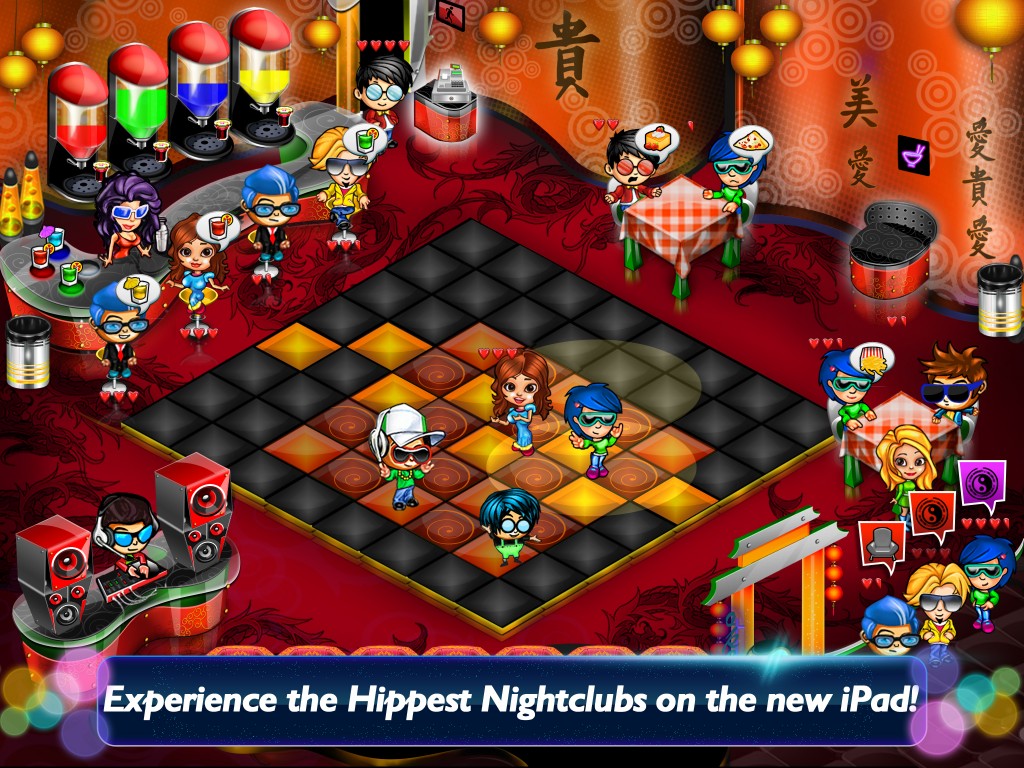 Download the press kit here or check out the trailer here.
About 99Games
99Games is all about creating fun, exciting and engaging games for mobile. In a short span of time, 99Games has released many successful titles on these platforms. We love gaming and believe in creating games that will be cherished by generations together. Games priced from free to premium, ranging from word to puzzle-adventure genre, for casual and hardcore gamers; we have it all right here for you. Visit http://www.99games.in for more details.
Official Website | Facebook | @Twitter
Media Contact
Nate Adams, TriplePoint
nadams@triplepointpr.com
(415) 955-8500