Stylish Multiplayer Game Delivers Massive Battles and Endless Loot for Free
TOKYO – Oct. 12, 2012 – Toylogic Inc., a leading developer of console games worldwide, today announced the official launch of Happy Wars, a new free-to-play game on Xbox LIVE® Arcade (XBLA) for the Xbox 360® video game and entertainment system. Happy Wars is an action-packed multiplayer experience with frantic 30-player matches, a colorful comic-book style, and accessible class-based combat. Xbox LIVE Gold Members can grab a copy of Happy Warsfor free from the Xbox LIVE Marketplace today by visiting
http://marketplace.xbox.com/en-US/Product/Happy-Wars/66acd000-77fe-1000-9115-d80258410ae9.
Once they've downloaded Happy Wars, players can jump straight into the action and start customizing their characters, either by earning loot in battle, using Happy Stars earned in combat, or by purchasing Happy Tickets for the in-game item shop. No matter how they gear up, all Happy Wars players have complete access to the game's three distinct classes and dozens of skills, as well as the ability to earn the most powerful items without paying.
As a special launch promotion, everything in the Item Shop is also marked down 20 percent until October 15, so players should be sure to pick up anything fun that catches their eye this weekend!
"With Happy Wars, we saw an opportunity to introduce the Play for Free model to millions of Xbox 360 owners that might not have experienced it before." said Yoichi Take, Happy Wars Game Director. "We designed the game to be fun and accessible for everyone right from the start, so I hope players really enjoy themselves."
To see Happy Wars in action, check out the most recent trailer here, or visit the official website at http://playxbla.com/ee/happy-wars.
Happy Wars features:
Play for Free – Happy Wars is the free-to-play game on XBLA, a 100% free download for anyone with an Xbox LIVE® Gold Membership. There's no need for players to ever spend a dime in-game to remain competitive.
Endless Customization – Whether through battle or purchasing, players can equip and combine thousands of items, upgrade their equipment, and completely change the look of their characters.
Massive Battles – Happy Wars throws up to 30 players into the fray at once in multiplayer matches, and players can also team up to battle full teams of bots in cooperative mode or play solo against the AI in a fully-featured single-player campaign.
Pick up and Play – Combat in Happy Wars is easy to learn and action-packed. Players can easily unleash skills on the fly or team up for massive group attacks with a single button, letting them focus on what's really important: winning!
Teamwork is Key – Mages, clerics, and warriors complement each other on the battlefield. To coordinate their tactics, players can either use integrated hot-keys for text message or XBLA voice chat.
About Toylogic Inc.
Toylogic Inc. is an independent game developer established in December 2006 with staff members experienced in creation of popular titles at major Japanese game enterprises. The staff features members with rich experience in game development for the current generation of consoles, including Xbox 360.
Official Website | Facebook
---
Assets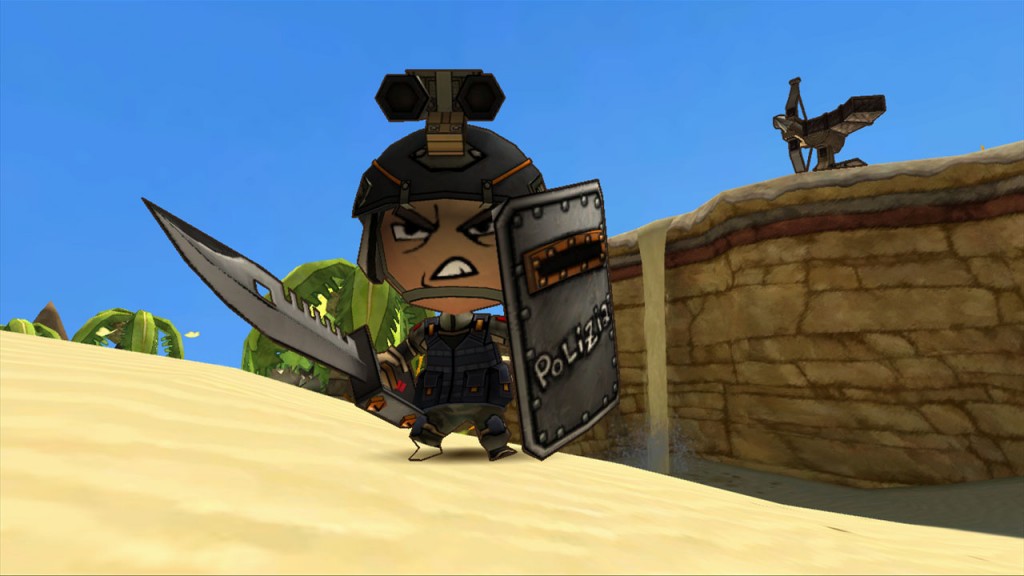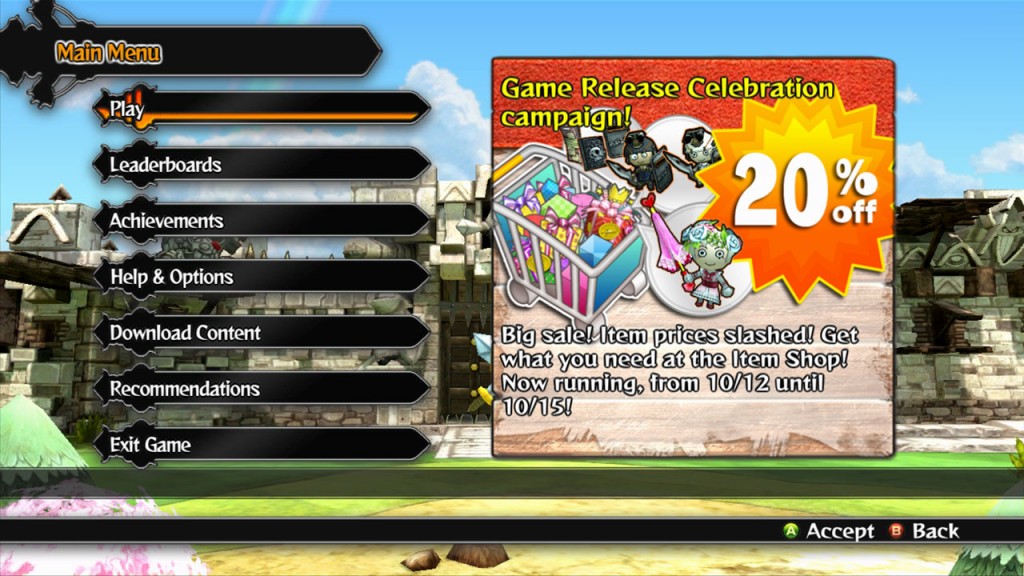 Download the full Happy Wars press kit here.
---
Media Contacts
Ryan Morgan, TriplePoint for Toylogic
happywars@triplepointpr.com
(415)955-8500
Yoshiya Nishii
Marketing Manager, Toylogic Inc.
nishii@toylogic.co.jp