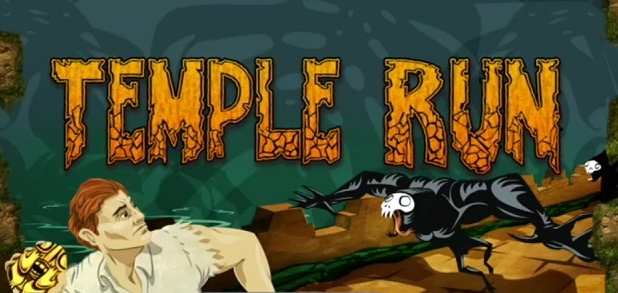 Fans Score Free Limited Edition, Customizable Temple Run Luggage Tags at Launch
LOUISVILLE, Ky. – Oct. 16, 2012 – CafePress Inc. (Nasdaq:PRSS), The World's Customization Engine™, and Imangi Studios, the makers of the hugely popular Temple Run app, announce the launch of a first of its kind Temple Run apparel and gear store.
Temple Run captivated the world with its exhilarating action, and now it is the first app with its own store where players can create and customize unique merchandise. Shoppers can choose their favorite designs featuring evil demon monkeys, cursed idols, and characters like Guy Dangerous, Scarlett Fox and Karma Lee.
Plus, for a limited time, fans can show-off their high scores with free customizable luggage and backpack tags.
Some of the designs featured in the Official Temple Run store include:
"This great selection of official art showcases some of the fantastic near misses and quick demises encountered when playing this extraordinarily addictive app!" said Marc Cowlin, Director of Marketing at CafePress.com. "We think players are really going to respond to this ultimate selection of custom designs and gear as it shows off the coolest features and scenes of the game."
"The launch of an official Temple Run store really came out of demand from the fans. People kept asking us where they could buy Temple Run shirts," says co-creator Keith Shepherd. "We wanted to let our fans show off some of the beautiful art and humor that make Temple Run so great and are happy to fulfill the demand through a fantastic partnership with CafePress."
In the year since its release, Temple Run has been downloaded over 100 million times, totaling   over 10 billion sessions played since August 2011. The endless runner game that challenges players to test their reflexes while jumping, running and sliding to escape the temple dwellers, has been downloaded by 13 percent of the U.S. population and is currently available for FREE in the App Store, Google Play and Amazon.
For more information, visit http://www.cafepress.com/

About CafePress
CafePress is The World's Customization Engine™. Launched in 1999, CafePress empowers individuals, groups, businesses and organizations to create, buy and sell customized and personalized products online using the company's innovative and proprietary print-on-demand services and e-commerce platform. Today, CafePress' portfolio of e-commerce websites include CafePress.com, CanvasOnDemand.com, GreatBigCanvas.com, Imagekind.com, InvitationBox.com and LogoSportswear.com.
Official Website | Facebook | @CafePress

About Imangi Studios
Imangi Studios was founded by husband and wife team Keith Shepherd and Natalia Luckyanova in 2008. With the addition of artist Kiril Tchangov in 2009, the three-person studio has developed mega-hit Temple Run, which has been downloaded by six percent of the entire United States population since its release in August 2011. Based in Washington, D.C., the self-funded, fully independent studio previously developed Harbor Master, geoSpark, Hippo High Dive and Max Adventure for iOS.
Official Website | Facebook | @TempleRun
---
Media Contact
TriplePoint for Imangi
imangi@triplepointpr.com