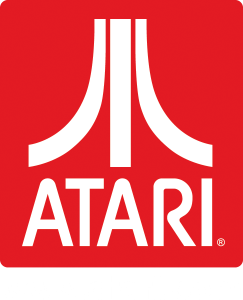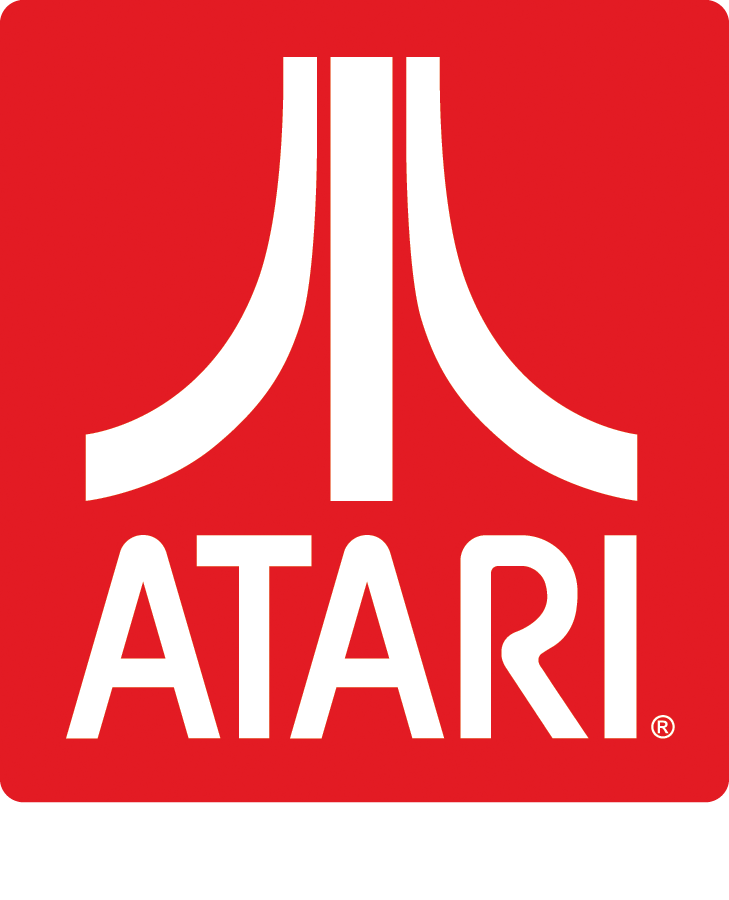 Collection for iOS and Android features iconic game franchises including RollerCoaster Tycoon­®, Dungeons & Dragons: Warbands, Atari Casino™, and Outlaw™
LOS ANGELES – Oct. 24, 2012 – Atari, one of the world's most recognized publishers and developers of interactive entertainment, today revealed its upcoming lineup of new mobile games from some of video gaming's most iconic franchises.
Following the recent launch of Super Bunny Breakout™ with Zynga, the upcoming release schedule includes Outlaw™, a new take on an original Atari arcade hit, coming to iOS in November, and first-ever iOS releases of the blockbuster RollerCoaster Tycoon® franchise and D&D property with Dungeons & Dragons: Warbands. Additionally, Atari will be launching its first social casino experience with Atari Casino, featuring mini-game integrations of its popular game IP into slots, blackjack and more.
"We've spent this year focused on developing mobile games based on some of Atari's most iconic and enduring franchises," said Jim Wilson, CEO of Atari. "Our upcoming lineup should make clear Atari's strategy to work with the strengths of our key franchises and offer our expanding global audience of mobile gamers a collection of accessible and fun consumer experiences.
Atari's mobile games lineup features:
RollerCoaster Tycoon (iOS and Android, Q1 2013)
Based on the original best-selling management simulation classic which has sold more than 13 million units, RollerCoaster Tycoon is headed to iOS for the first time. As an up-and-coming tycoon, players create their own custom theme park, designing coasters and building attractions to gain new visitors and increase revenue. Players can choose from pre-designed rollercoaster templates, or design their own wild creations from scratch with the Roller Coaster Editor. With modern features like sharing coaster designs with friends, the newest version of RollerCoaster Tycoon offers an experience both long-time fans and newcomers will enjoy.
Dungeons & Dragons: Warbands (iPad – $2.99, December; Steam, Facebook and Android coming soon)
Dungeons and Dragons: Warbands is a turn-based strategy game set in the Forgotten Realms, and the first official Dungeons and Dragons title ever to hit iOS devices.  Players select one of four factions; build their Warbands from hundreds of unique units, and battle other players to secure victory for their faction, and control of Zhentil Keep.  A single player campaign allows gamers to practice their tactics and unlock new units.
Atari Casino (iOS – FREE, Q4 2012)
Become the high roller of a chic new casino and try your luck in Atari-themed slot machines, blackjack and the integration of original Atari arcade mini-games. Addictive social gameplay will have Atari and casino fans alike racking up the chips in countless hours of social gaming fun.
Outlaw (iOS – FREE, November)
A classic franchise from the Atari 2600 library rides again as a touch-screen shooter, combining the Western themes of the original hit with colorful hand-drawn graphics, an expanded arsenal of weapons and smooth touch-screen controls. Gunslingers draw against towns full of bandits, using careful touch-screen aiming to achieve headshots or disarm opponents for extra points.
Centipede®: Origins v1.3 Update (iOS – FREE, November)
The evolution of Centipede for mobile devices continues by launching free-to-play, with all-new content including exciting new weapons, gadgets, maps, iPhone 5 support, and the ability to challenge friends to win coins. With its newest update, Centipede: Origins, originally released this summer, features even more content for players' arcade enjoyment.
Atari will also be publishing a free-to-play Facebook game based on the popular Deer Hunter series this fall:
Deer Hunter Online (Facebook – FREE, November)
Explore the great outdoors in Deer Hunter Online on Facebook. Create your hunter, choose your gear, and head out into varied, immersive environments to hunt the biggest bucks this side of the Rockies.
An exclusive press event will be held on November 1 in New York City and San Francisco for members of the media to get an advance preview of all of the upcoming mobile titles from Atari. For qualified press interested in attending, please email ataripr@triplepointpr.com.
For more information about Atari games and the latest news:
---
About Atari, SA
Atari (www.atari.com) is a multi-platform, global interactive entertainment and licensing company.   The original innovator of video gaming, founded in 1972, Atari owns and/or manages a portfolio of more than 200 games and franchises, including world renowned brands like Asteroids®, Centipede®, Missile Command®, Pong®, Test Drive®, Backyard Sports®, and Rollercoaster Tycoon®.  Atari capitalizes on these powerful properties by delivering compelling games online (i.e. browser, Facebook® and digital download), on smartphones and tablets and other connected devices. The Company also develops and distributes interactive entertainment for video game consoles from Microsoft, Nintendo and Sony.  As a licensor, Atari extends its brand and franchises into other media, merchandising and publishing categories.
Atari has offices in Los Angeles, San Francisco, New York, Paris, and Lyon.
© 2012 Atari Interactive, Inc. All rights reserved.
Atari word mark and logo are trademarks owned by Atari Interactive, Inc.
Official website | Facebook | @Atari
---
Media Contact
John O'Leary, TriplePoint for Atari
joleary@triplepointpr.com
(212) 587-9200