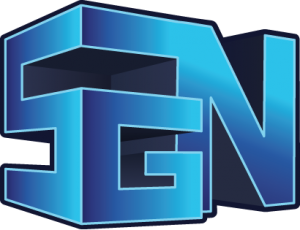 Promotion Aligned with SGN Consolidation of Mobile and Web Game Business Units
LOS ANGELES – Oct. 24, 2012 – SGN, a leading developer of cross-platform games on social and mobile platforms, today named Josh Yguado as President. In his new role, Yguado adds oversight of studios and marketing to his existing responsibilities.  This promotion comes as SGN consolidates all game development, distribution and operations under a single umbrella to facilitate their unique "develop once, distribute wide" approach. Yguado will continue to report to SGN's founder and CEO, Chris DeWolfe.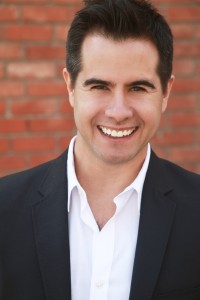 "In the past two years, Josh's vision and leadership have reshaped our studio strategy, setting SGN apart from its competitors," said DeWolfe. "Josh's new position cements SGN's commitment to building the most seamless cross-platform gaming experience in the industry."
"Since founding SGN, our mission was to establish innovative technologies to produce fun games. Our talented teams in Argentina, San Francisco, and Los Angeles have already produced a long list of successful games playable on mobile phones, tablets, and PCs. Furthermore, we believe SGN's proprietary technology will allow us to continue to take advantage of the attractive acquisition environment," said Yguado.
Yguado is a co-founder of SGN, previously in charge of game development and responsible for successful cross-platform titles including Panda Jam, Jewels of the Amazon, and Bingo Blingo. He joined SGN from Fox where he was Vice President of Business Development and worked on the acquisition of MySpace and the launch of Hulu. He previously held strategic planning and corporate development positions at MTV/ Nickelodeon and Univision. He has an MBA from Harvard Business School and graduated with honors from Harvard University.
About SGN
SGN connects people around the world through great games. As a top developer and publisher of games on Facebook, iOS, and Android, SGN lays claim to hit titles such as Fluff Friends Rescue, Jewels of the Amazon, Bingo Blingo, Skies of Glory, MindJolt, and Panda Jam.

SGN games have been installed over 200 million times on leading mobile and social platforms, making it one of the largest cross-platform gaming companies in the world. Based in Los Angeles, SGN is backed by Austin Ventures, with studios in Buenos Aires and San Francisco. For more information, please visit www.sgn.com.
Official Website | Facebook | @Twitter
---
Media Contact
Tristan Kruth, TriplePoint
tkruth@triplepointpr.com
(415) 955-8500