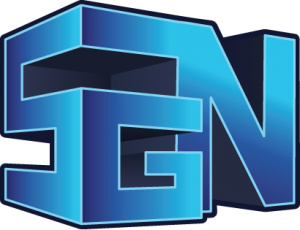 Selection of Mobile Games to be Powered by Betable Overseas
LOS ANGELES – Nov. 30, 2012 – SGN, a leading developer and publisher of cross-platform social and mobile games, today announced a partnership with Betable, the world's only platform that enables developers to easily and legally offer real-money play. The partnership will enable SGN to activate gambling features into a selection of its mobile titles, which will release in overseas markets starting in the first half of 2013.
"We are excited to offer our users who love our games the ability to 'up the ante' and play for real money," said SGN co-founder and CEO, Chris DeWolfe. "As thought leaders and innovators in the game space, our partnership with Betable makes perfect sense. Real money mobile gaming is in the future."
"We recognize SGN as a prolific developer and publisher of successful games and our partnership will further solidify their market leadership position," said Christopher Griffin, founder and CEO of Betable. "Real-money gaming will play a major role in the future success of the online social and mobile gaming space, and Betable's platform will allow SGN to capitalize on an early mover advantage."
SGN is one of the largest independent, cross-platform gaming companies in the world, with over 200 million installs and 35 million monthly active users. To date, SGN has had 12 top-ten titles on the Apple App Store and three #1 titles on the Amazon Appstore.
Since the launch of its real-money gaming platform in July 2012, Betable has partnered with several renowned game developers that collectively represent over 200 million players including Slingo, Digital Chocolate, and Big Fish. The company's API simplifies the complicated legal process and licensing fees around real-money gaming, allowing developers to quickly and easily implement real-money play into new and existing titles.
About SGN
SGN connects people around the world through great games. As a top developer and publisher of cross-platform games on Facebook, iOS, and Android, SGN lays claim to hit titles such as Fluff Friends Rescue, Jewels of the Amazon, Bingo Blingo, Skies of Glory, MindJolt, and Panda Jam.The company is led by co-founder and CEO, Chris DeWolfe, one of the original founders of MySpace.

SGN games have been installed over 200 million times on leading mobile and social platforms, making it one of the largest cross-platform gaming companies in the world. Based in Los Angeles, SGN is backed by Austin Ventures, with studios in Buenos Aires and San Francisco. For more information, please visit www.sgn.com.
Official Website | Facebook | @Twitter
About Betable
Betable (https://developers.betable.com), the real-money gaming platform, is reinventing entertainment by merging the worlds of gaming and real-money game play. Betable provides the license, support and infrastructure that allow developers to legally integrate real-money gaming into their mobile and social games and applications. Betable is dedicated to providing players with world-leading security, player location and identity verification to keep their funds safe and to ensure responsible gaming. The company is privately held and is headquartered in London, England with an office in San Francisco, California.
---
Media Contact
TriplePoint on behalf of SGN
sgnpr@triplepointpr.com
(415) 955-8500
Betable
Sheila Bryson
sheila@betable.com
(415) 828.3464