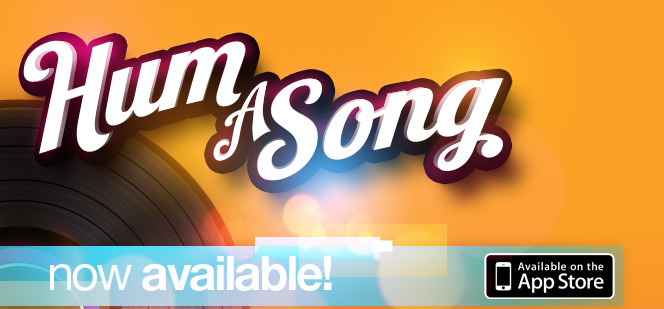 Multiplayer iOS Music Trivia Game Adds Email Invitations, Now Features Over 2,500 Songs
MONTREAL – Dec. 4, 2012 – Hibernum Creations, a developer of unique gaming experiences, today released a major update for their musical multiplayer App, Hum a Song, which includes a number of game enhancements based on player feedback. Highly-requested additions include support for email invitations and a streamlined interface that lets players specifically challenge friends who have Hum a Song installed. Try out all the new features and see what everyone's been humming about (for free!), by heading to the iTunes app store at https://itunes.apple.com/us/app/hum-a-song/id542232630?mt=8.
"The real fun of Hum a Song lies in playing with your friends and family, and that's hard to convey in pictures and words. That is why we have made it as easy as possible for everyone with an iDevice to give it a try," said Louis-Rene Auclair, Chief Brand Officer at Hibernum. "I won't even mind if you stop reading this and go grab a copy off the App Store right now!"
Hum a Song is a universal iOS app, free to download with optional in-app purchases. Download the game on iTunes, check out the trailer, or learn more by grabbing a copy of press kit & fact sheet or visiting Hum-a-Song.com.
About About Hibernum Creations
Hibernum is a creator and developer of unique gaming experiences that combines the latest in social gaming, top quality visuals and animations and cutting edge design. Through our social applications, mobile development and our 2D/3D art and animation teams, Hibernum offers the expertise needed to gain a step up in an over-competitive social digital world. Their first original game was Blockolicious, a colorful puzzle game for Facebook and mobile. Learn more at http://www.hibernum.com/
About Hum a Song
Hum a Song takes name-that-tune gameplay and puts it in an asynchronous back-and-forth style that's perfect for mobile gaming. On your turn, you: select genre & song, listen to a clip (if you need a refresher), hum or whistle into the iPhone, send it to your friend, and they'll attempt to guess the song. If they are right you both score in-game currency! Then they record a new tune and send it right back. It's all done with push notifications, and tracks are pulled from iTunes for an ever-growing, always up-to-date song list. You can even buy new favorites directly from the App, adding a discovery element into the mix. Hum a Song lets you bring all the fun (and silly embarrassment) of karaoke everywhere you go, right in your pocket.
---
Assets

---
Media Contact
Rich Jones, TriplePoint for Hibernum
hibernum@triplepointpr.com
(212) 730-9744