Continuing its cross-platform expansion, leading mobile game developer brings highly anticipated franchise to new global audience
SAN FRANCISCO – May 20, 2013 – PlayFirst® Inc., a global leader in mobile games for family and friends, today announced Diner Dash® is now on Google Play™, bringing one of the world's most beloved mobile games to millions of new players around the globe.  Available immediately for free download on Google Play, Diner Dash serves up fast-paced fun and dramatically extends the reach of the franchise to a vast new audience of Android™ users that have been eagerly awaiting their chance to play one of mobile gaming's true classics.
"We are thrilled to deliver Diner Dash to our fans on Google Play," said Marco DeMiroz, president & CEO, PlayFirst. "Android users around the world have been clamoring for Diner Dash, and now they will be able to join the fun and experience Flo and all of her friends in the hustle and bustle of DinerTown."
Diner Dash follows former stockbroker Flo as she quits her day job, rolls up her sleeves and grows a greasy roadside diner into a five-star restaurant. As the most influential time-management game in history, Diner Dash tasks players with taking orders, serving up food and keeping customers happy as Flo pursues her dreams. Since Flo's story was first introduced, Diner Dash has captivated players across all age groups and expanded into a massive franchise with over 700 million total downloads.
PlayFirst's debut on Google Play expands its leadership in the mobile games market, adding to its existing roster of chart-topping games for iPhone, iPad, and Kindle Fire. PlayFirst plans to continue rolling out DASH® games for the Android platform, bringing its hit titles to a great new group of worldwide players.
Players can download Diner Dash now for free on Google Play.
Assets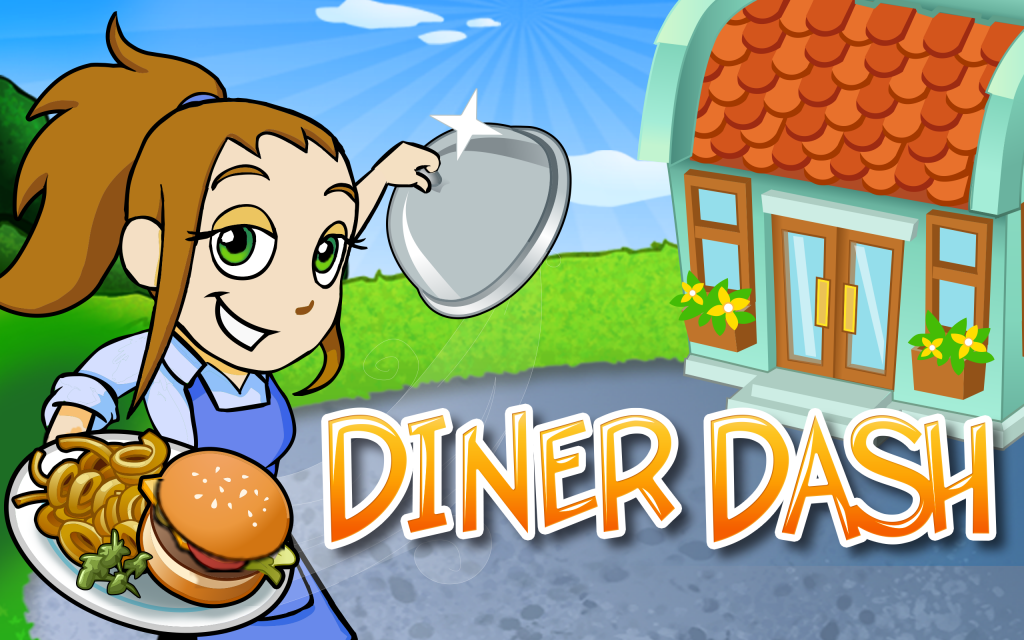 About PlayFirst
At PlayFirst, we believe you can have fun anywhere, any time and at any age. That's why we're committed to creating mobile games for everyone to enjoy, including the fan-favorite DASH® series of games like Diner Dash® and SpongeBob Diner Dash®, and character-driven games like Deep Sea Deli. Whether you're in line at the store, on your lunch break or lounging at home, you only need a minute to dive into a PlayFirst game—but you'll find a lifetime of entertainment. PlayFirst games are played by tens of millions of fans worldwide, and we're just getting started. To find out more about our talented team and our awesome games, please visit www.playfirst.com.
Official website | Facebook | @PlayFirst
About Google Play
Google Play is a new digital content experience from Google where you can find and enjoy your favorite music, movies, TV shows, books, magazines, and Android apps and games. It's your entertainment hub: you can access it from the web or from your Android device, and all your content is instantly available across your devices.
Android and Google Play are trademarks of Google Inc.

---
Media Contacts
TriplePoint for PlayFirst
playfirst@triplepointpr.com
415-955-8500
Julie McHenry, for PlayFirst
julie@comminsight.com
650-504-6655