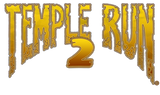 Over 300 Million Downloads for Temple Run Franchise

RALEIGH, N.C.– May 17, 2013 – Imangi Studios, committed to regularly delivering meaningful new content to fans, today announced an update for the hit-mobile game Temple Run 2. This new update will test Temple Run 2's millions of daily active players with new roadblocks and tasks, bringing even more challenges to the beloved game.
New in the Temple Run 2 update:
A new landscape called The Narrows, introduces a treacherous new terrain to the game
Spinning saw blades that create exciting obstacles to avoid
A crumbling path that keeps players on watch for last minute turns and jumps
New chances to earn free coins and gems, available under the "Free Stuff" menu
With over 300 million downloads between Temple Run and Temple Run 2, the series is one of the biggest franchises in mobile gaming. Since the launch of the original game in 2011, the brand has expanded to include apparel with Komar Kids, digital comics with Ape Entertainment, and card and board games with Spin Master, among other licensing partnerships. Imangi has collaborated twice with Disney to launch Temple Run: Brave and Temple Run: Oz. Both games reached the #1 slot on the App Store.
Download Temple Run 2 on iOS or Android.
Assets
Download screenshots of the new features here.
About Imangi Studios
Imangi Studios was founded by husband and wife team Keith Shepherd and Natalia Luckyanova in 2008 with the goal of creating small fun games for everyone to enjoy.  What started as a dream job for the couple has evolved into a successful business, with Keith and Natalia now working with a team of other talented game creators. In 2011, the studio developed the mega-hit Temple Run, and followed with Temple Run 2 in 2012. The two games have been downloaded over 300 million times. Based in North Carolina, Imangi Studios is a self-funded and fully independent studio.
Official Website | Facebook | @TempleRun
---
Media Contact
TriplePoint for Imangi Studios
imangi@triplepointpr.com
212-730-9744