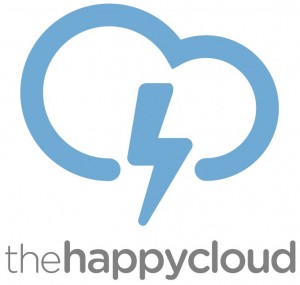 NEW YORK – June 7, 2013 – Today Happy Cloud, Inc. announced the addition of industry veteran Dilek Ilboga to its New York office as vice president of business development. Dilek's experience developing licensing relationships and driving new partnerships will help Happy Cloud with its upcoming launch of a games on-demand service, and allow the company to continue evolving the cloud gaming space with its cutting-edge technology.
"Joining this team is an opportunity for me to contribute to Happy Cloud's growth as a unique and dominant player in the cloud gaming marketplace," said Ilboga. "Happy Cloud's technology is something all downloadable games need to thrive in today's competitive environment. With Happy Cloud, game companies can realize substantial increases in their user base without integration effort and improve the user experience overall."
Ilboga has served in a variety of roles with globally recognized gaming brands, most recently as U.S. G.M. and V.P. of business development at Gamigo, Inc., where she was responsible for designing, overseeing and leading the implementation of its U.S market and operations strategy. She also developed and managed game licensing relationships while overseeing business development for international markets, including European and Asian territories.
"Adding Dilek to the team will enable Happy Cloud to expand our offering of high-quality and popular games," said Tamir Buchler, CEO of Happy Cloud. "Her experience and contacts are vital to our next stage of growth."
Ilboga's hire follows Happy Cloud's recent $4.25 million Series A funding round, in addition to the appointment of Tamir Buchler as CEO. Visit www.thehappycloud.com to learn more about Happy Cloud.
About Happy Cloud
Happy Cloud is a cloud-based game service that provides distribution to PC, console and Android game publishers and a games-on-demand service for consumers. Its distribution system dramatically reduces abandonment rates and increases paid user conversions. Happy Cloud was founded in 2009 and is based in New York.
---
Media Contact
Bethany Hill, TriplePoint
bhill@triplepointpr.com
(212) 730-9744