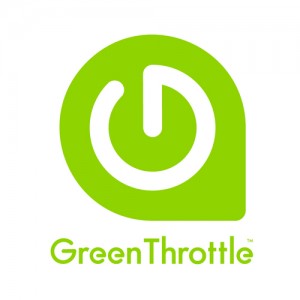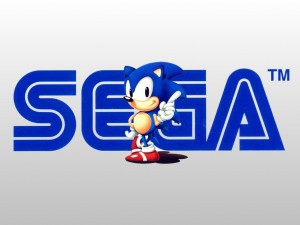 "Sonic 4 Episodes I & II" Coming Soon to the Green Throttle Arena, Playable with the Atlas Controller
Santa Clara, CA – June 11, 2013 – Green Throttle™ Games and SEGA® of America, Inc. today announced a partnership that will bring two iconic SEGA games featuring Sonic the Hedgehog to the Green Throttle Arena with full Atlas Controller compatibility. The Android versions of Sonic 4: Episode I and Sonic 4: Episode II, available from Google Play and the Amazon Appstore, will be updated soon to include support for Green Throttle, giving fans a new way to enjoy their favorite spiky blue speedster.
Fans can purchase the Atlas controller from store.greenthrottle.com or on Amazon.com and enjoy mobile-to-TV multiplayer action using the Android device that they already own. Compatible devices include the Kindle Fire and many of the latest Android smartphones and tablets on the market today.
"The opportunities in mobile gaming today are extremely exciting, and partnering with Green Throttle to bring a console-like experience to our mobile games is one example of what's possible with the processing power of new devices," said David Zemke, Director of Mobile Business Development for Sega of America. "There is great value in Green Throttle's Arena app and it was a simple integration to add support for the Atlas controller to our games, giving fans a new way to play. We hope to bring even more games to the Arena in the coming months."
About the Games
Sonic the Hedgehog 4: Episode I ($3.99) – The sequel fans have waited 16 years for is finally here! Featuring enhanced gameplay elements, including the classic Sonic Spin Dash, and the versatile Homing Attack, Sonic 4 picks up right where Sonic and Knuckles™ left off.
Sonic the Hedgehog 4: Episode II ($4.99) – The Sonic 4 Saga continues in Episode II with the return of a beloved side kick and fan-favorite villains! Explore four Acts across four reworked Zones from Episode I and experience the story of Metal Sonic's revival after his defeat in Sonic CD!
"Getting great games onto our platform is a top priority for Green Throttle, and Sonic is arguably one of the most iconic franchises in video game history," said Charles Huang, CEO, Green Throttle Games. "This is a perfect example how leading publishers are seeing the value that Green Throttle and the Arena bring to Android gaming. With many more great games in the pipeline, the value proposition of using the Android device that you already own to play on the road and on the living room big screen will become second to none."
About Green Throttle Games
Green Throttle Games is transforming the video game market and redefining the way consumers experience their favorite titles. By leveraging the performance and ubiquity of Android-powered devices with the company's Atlas Bluetooth game controllers and Arena game discovery app, Green Throttle Games has unlocked the potential of mobile gaming on the big screen, connecting people and platforms in a way that is simple, social and fun.
Based in Silicon Valley, the company was founded by game industry visionaries Charles Huang, Matt Crowley, and Karl Townsend, and is backed by $6M in Series A funding led by Trinity Ventures with participation from DCM. For more information, visit www.greenthrottle.com.
About SEGA® of America, Inc.
SEGA® of America, Inc. is the American arm of Tokyo, Japan-based SEGA® Corporation, a worldwide leader in interactive entertainment both inside and outside the home.  The company develops, publishes and distributes interactive entertainment software products for a variety of hardware platforms including PC, wireless devices, and those manufactured by Nintendo, Microsoft and Sony Computer Entertainment Inc.  SEGA of America's Web site is located at www.sega.com.
# # #
Media Contact:
TriplePoint, on behalf of Green Throttle Games
greenthrottle@triplepointpr.com
+1 (415) 955-8500