PARIS – June 27, 2013 – The heroes of Cyanide Studio's strategy and adventure game, Aarklash: Legacy, show you what they are made of with a new set of screenshots!
Tactical combat is at the heart of Aarklash: Legacy's gameplay. Players have the ability to pause the game while planning the actions of each of their four units to defeat groups of organized enemy fighters already equipped with a variety of skills. Sturdy creatures will be in the way with surprises in store for every battle.
A good sense of positioning is the key to avoid the powerful spells of enemy magicians and giving health by mistake to an enemy unit who may stand on the trajectory of a healing spell.
Players can also change the make up of their team by choosing from eight different fighters with various powers. Each has strengths and weaknesses, tasking players to synergize appropriately in order to succeed in each mission. For example, players can inflict a good deal of damage with Wendaroo, a healer, by using the reverse healing effects skill of Motcha, the Orc.  When an ally falls, he must be aided quickly in order to avoid defeat. In Aarklash: Legacy, reflection and organization are the secret to victory!
Today's five new screenshots give the first glimpse of the user interface as well as more details on combat!
Download the five new Aarklash: Legacy screenshots here: ftp://press:press@ftp.cyanide-studio.com/Aarklash:Legacy/combat-screenshots
Available for PC in Q3 2013, Aarklash: Legacy will take players on an epic adventure inspired by the universe of the Confrontation miniatures game.
Visit Aarklash: Legacy's Facebook page for updated information: http://www.facebook.com/AarklashLegacy
 
About Cyanide
Cyanide is an independent and privately held video game studio. Based in Paris, it was created in 2000 and has risen to become one of the most productive game development studios in France. In 2007 the company opened a facility in Montreal, Canada with total team of 100.
The studio is best known for its Pro Cycling Manager series. Cyanide also boasts games drawn from a wide variety of universes including Loki (Action/RPG, 2007), Blood Bowl (sport/fantasy/RTS, 2009/2010/2012) and Dungeon Party (F2P MMOG, 2009).
Aarklash: Legacy — Copyright © Cyanide SA 2013. Dogs of War, Aarklash, Rag'Narok, Confrontation, Cadwallon and all associated marks, logos, places, names, creatures, races and race insignia/devices/logos/ symbols, characters, products, illustrations and images from the Aarklash world are either ® , TM and/or © Cyanide SA 2003-2013, registered in FRANCE or UE and other countries around the world, and used under license. All Rights Reserved. All other trademarks, logos and copyrights are property of their respective owners.
Media contact
Erin Fan, TriplePoint
415-955-8500
efan@triplepointpr.com
Assets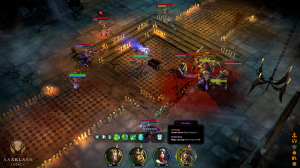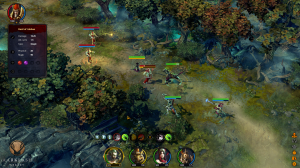 Download the screenshots