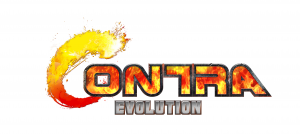 Mobile hit remake of KONAMI classic now on Google Play™
BEIJING – August 22, 2013 –  International mobile game developer CocoaChina/Chukong, in partnership with legendary digital entertainment company KONAMI, today announced that Contra: Evolution is now available for Android™. The classic arcade action game of the 1988 NES title has been faithfully recreated with updated high-definition graphics and sound for the Android platform in the first fully licensed Contra game for mobile. The game can be downloaded on the Google Play™ store for $0.99 at this link: https://play.google.com/store/apps/details?id=cn.konami.contraevo.gp
Successfully launched for iOS in June, Contra: Evolution reached No. 1 on the Apple App Store paid game charts in more than 50 countries, and the Android version offers tightened controls based on player feedback. Contra: Evolution combines all of the best parts of the original Contra game players remember with mechanics designed for a modern audience, from level design that captures Contra's famed difficulty, to reimagined graphics inspired by the classic 8-bit art. Whether you're a lifetime Contra fan or taking on the alien world for the first time, you'll have a hard time putting Contra: Evolution down!
Contra: Evolution features include:
Gameplay inspired by the original Nintendo Entertainment System Contra game
Four unique playable characters – two classic, two new, and each with individual strengths and weaknesses
Classic arcade-style run-and-gun action across seven levels
Power-ups like the Spread shot and Laser boost your firepower
Stunning visual style powered by Cocos2D-x engine
About CocoaChina
Founded in 2008, CocoaChina is the first and largest Chinese developer platform dedicated to mobile game development. CocoaChina began as a forum for Chinese iOS developers and now operates under the umbrella of Chukong Technologies. PunchBox Studios, which also operates under Chukong Technologies, was created by the same team behind CocoaChina to help developers create, monetize, localize, and distribute their mobile games globally. CocoaChina also helps fuel growth of the mobile gaming industry by investing into core technologies, such as Cocos2D-x. Headquartered in Beijing, China, CocoaChina also has offices in Sunnyvale, California and Tokyo, Japan. For more information, please visit http://www.chukong-inc.com/.
For more information about Cocos2d-x, please visit http://cocos2d-x.org/.
Android and Google Play are trademarks of Google Inc.
---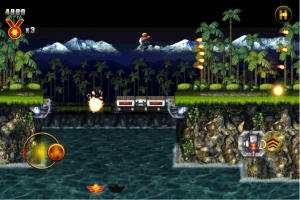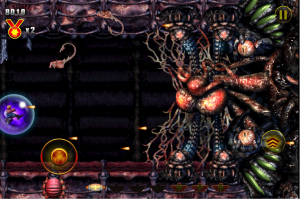 Assets
Link to Press Kit
Link to Download Launch Trailer
YouTube Link to Launch Trailer
Media Contact
Tristan Kruth, TriplePoint
415-955-8500
cocoachina@triplepointpr.com