Red Barrels' Terrifying Survival Horror Game Challenges Players to Run and Hide from the Horrors of Mount Massive Asylum
MONTREAL – Sept. 4, 2013 – Independent game development studio Red Barrels, founded by veterans from some of gaming's biggest franchises, today announced that the highly anticipated survival horror game Outlast is now available on Steam. Frightening previewers since this year's PAX East, where some attendees were so startled that they jumped through the booth, Outlast follows investigative journalist Miles Upshur as he explores Mount Massive Asylum with his trusty night-vision camera, hoping to break the story of his life. But his story – and his life – is quickly put in danger as he discovers a mystery that walks a terrifying line between science and religion, nature and something else entirely…
To experience the game that aims to show that the most terrifying monsters of all come from the human mind, download Outlast from Steam now for $19.99: http://store.steampowered.com/app/238320/.
Frighten yourself with the Outlast launch trailer: http://www.youtube.com/watch?v=ZkSydla4sxo&feature=youtu.be.
"Outlast contains intense violence, gore, graphic sexual content, and strong language," said Game Designer and Red Barrels Co-founder Philippe Morin. "Please enjoy!"
Inspired by Red Barrels' true passion for the horror genre and real-life cases of criminal insanity provided by scientific consulting firm Thwacke, Outlast features:
A True Survival Horror Experience: You are no fighter – if you want to survive the horrors of the asylum, your only chance is to run… or hide
Immersive Graphics: AAA-quality graphics give players a detailed, terrifying world to explore
Hide and Sneak: Stealth-based gameplay, with parkour-inspired platforming elements
Unpredictable Enemies: Players cannot know when – and from where – one of the asylum's terrifying inhabitants will finally catch up to them
Real Horror: Outlast's setting and characters are inspired by real asylums and cases of criminal insanity
For more information about Red Barrels and Outlast, please visit redbarrelsgames.com.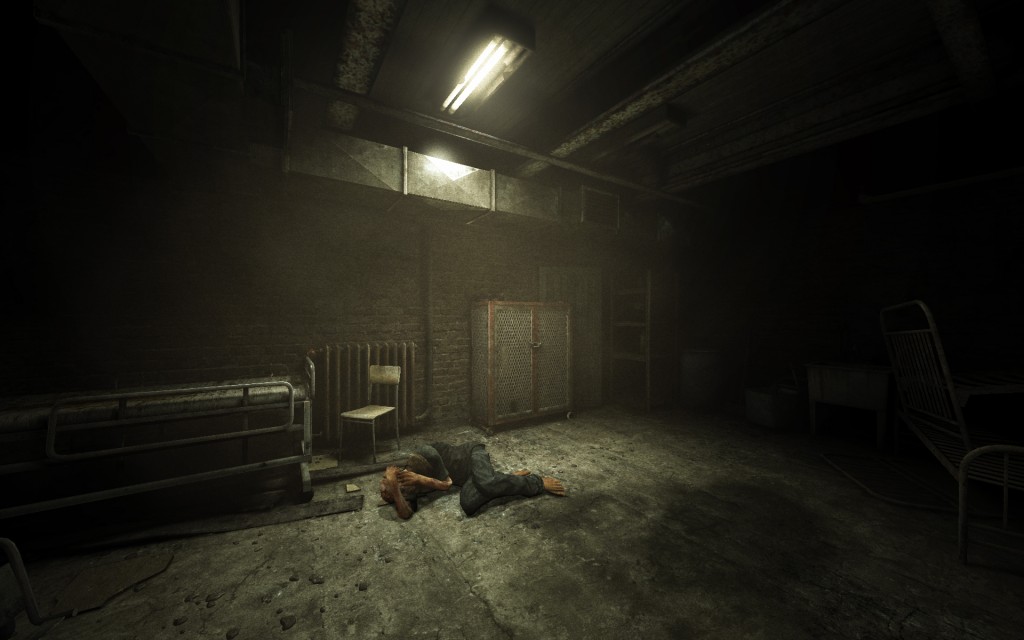 About Outlast
In the remote mountains of Colorado, horrors wait inside Mount Massive Asylum. A long-abandoned home for the mentally ill, recently re-opened by the "research and charity" branch of the transnational Murkoff Corporation, has been operating in strict secrecy … until now.
Acting on a tip from an inside source, independent journalist Miles Upshur breaks into the facility, and what he discovers walks a terrifying line between science and religion, nature and something else entirely. Once inside, his only hope of escape lies with the terrible truth at the heart of Mount Massive.
About Red Barrels
Founded in Montreal by industry veterans from some of the biggest game franchises in history, including Prince of Persia, Assassin's Creed, Splinter Cell, and Uncharted, Red Barrels is an independent game studio focused on creating unforgettable single-player games Outlast is their first title, a true survival-horror experience which aims to show that the most terrifying monsters of all come from the human mind. Outlast is available now for PC digital download and will launch for PlayStation 4 in early 2014.
Media Contact
TriplePoint PR for Red Barrels
outlast@triplepointpr.com
415-995-4500