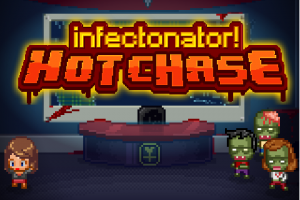 The Addictive Chain-reaction Game Returns with a Lovable Vengeance
IRVINE, CALIFORNIA – September 12, 2013 –  Toge Productions, the masterminds behind the zombie apocalypse Infectonator action-strategy game we'd die to play, today launched the side sequel Infectonator Hot Chase. Published under Armor Games, whose titles Kingdom Rush and The Last Stand: Dead Zone have become global sensations, Infectonator Hot Chase amps up the apocalypse by letting the player rule the mayhem in a quest to dominate the world!
Infectonator Hot Chase is available for FREE on both iOS and Android devices.
iOS: https://itunes.apple.com/us/app/infectonator-hot-chase/id688671950
Android: https://play.google.com/store/apps/details?id=air.com.armorgames.hotchase
View the game trailer here:  http://www.triplepointpr.com/dl/ArmorGames/hotchase%20trailer.mp4
Infectonator Hot Chase lets players infect the innocent, transform them into zombies and wreak havoc on civilization, all while winning the heart of a lucky (or perhaps unlucky) news reporter. Obstacles be damned in the quest for true love! With new zombies, upgrades, power-ups and boosts, the undead are more alive than ever before!
"The Infectonator series has always had a brand of fun that's been — well, infectious," said Kris Antoni, CEO and co-founder of Toge Productions. "We've created Hot Chase with what our players love most, allowing them to discover the new upgrades and power-ups that provide a fresh take on the rotting flesh they crave."
Key features include:
Upgrade your zombie's speed, health and much more
Unlock new zombies with their own unique powers
Collect mutation power-ups and boosts and transform into powerful zombies
Collect coins to buy upgrades that help spread the infection faster
Grab your mobile device and start the zombie chase today!
About Armor Games
Armor Games is the leading developer of casual Flash and iPhone games. Based in Irvine, California, the company was founded in 2005 by Daniel McNeely and has developed and released such hit games as Crush the Castle, Kingdom Rush, Sonny, IndestructoTank!, Shift and Upgrade Complete!
For more details, visit armorgames.com 

About Toge Productions
Toge Productions is an independent games development studio based in Karawaci, Indonesia, established in early 2009 by two people with a common passion for games. What started as a student team project, Toge Productions has now grown into an award-winning game studio that strives to create games people can enjoy.
Learn more at http://togeproductions.com/
---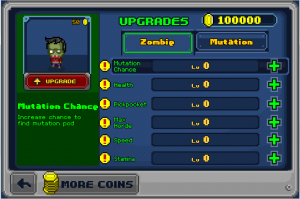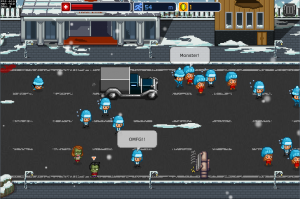 Assets
Download the press kit here:  www.triplepointpr.com/dl/ArmorGames/InfectonatorHotChase_PressKit.zip
Media Contact
Valerie Turpin, TriplePoint
vturpin@triplepointpr.com