Cutthroat fighting game pits players in bloody hand-to-hand battles set in a brutal post-apocalyptic future
LOS ANGELES – Sep. 12, 2013 – Reliance Games, a leading international mobile game studio, today published the gritty fighting game Rage Warriors for iOS devices. Developed independently by Singapore-based Lakshya Digital, Rage Warriors is a jarring and fierce mobile fighting game that takes inspiration, both in graphics and story, from classic hardcore console games. Set in a future where Earth has been nearly obliterated by an unknown catastrophe, humanity hangs on the brink of extinction. The surviving population has been left scarred and mutated, driven mad by decades of war. The only thing these humanoids love are The Fights, bloody battles that serve as society's savage entertainment.
Watch the trailer: http://youtu.be/UCkyi_lcb7Y
Kill or be killed and bet on your life… download Rage Warriors on iOS for $2.99: https://itunes.apple.com/us/app/rage-warriors/id669497637?ls=1&mt=8
The era of the Rage Warriors has begun! Features include:
Intense graphics that depict the ruthless and bloody struggle of each battle.
Arcade-style fighting action that pits contenders against one another in a button-pounding battle of kicks, punches, blocks and specials!
Combo Creator lets players create their own unique mix of debilitating attacks and customize their fighting style.
Over 30 different bladed weapons in four distinct categories.
Design your own fierce gladiator with intimidating faces, hairstyles, and tattoos along with unique armor and weapon load-outs.
"As game developers with a nine year history in the mobile business, we understand what it takes to thrive in today's competitive landscape and are ready to share our knowledge and experience with developers all around the world," said Manish Agarwal, CEO of Reliance Games. "We aim to publish the most high-quality and entertaining games and that is what Lakshya Digital has delivered. Rage Warriors is full of gore, carnage and intense competition; fighting game fans are going to love it!"
"We are excited and proud to bring Rage Warriors to the market. We made Rage Warriors with so many fantastic worlds, epic characters and with such intense combat, we wanted to give the player an incredible console-like gaming experience," says Dib Chaudhuri, Co-Founder and President of Lakshya Digital. "Working with Reliance Games made all the difference. We can already tell they have the developer's best interests at heart. Their history in games and unparalleled knowledge has helped us create a polished and unique mobile game and we couldn't have done it without their assistance."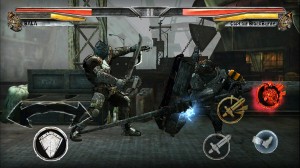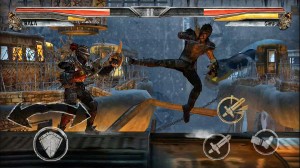 Assets

Download assets, including unnerving bios of the horrifying fighters here.
About Reliance Games
Reliance Games is the mobile gaming division of Reliance Entertainment Group whose subsidiaries include entities like Dreamworks, SKG, IM Global and Codemasters. Currently operating four studios worldwide, Reliance Games is a leading global publisher and developer of mass market mobile games.
Reliance Games' portfolio includes more than 600 games for over 2,000 devices across various operating systems. Its roster of hit games includes Pacific Rim, After Earth, Real Steel, Total Recall, and F1 2011 among others. On the Nokia store alone, Reliance Games titles have collectively surpassed over 200 million downloads. Distributed across the globe, Reliance Games' content can be accessed through 80 leading networks across 40 countries as well as global App Stores.
Find Reliance Games on the web and get the latest news on our products by going to: www.reliancegames.com. Visit us on Facebook and Twitter. All trademarks referenced herein are the property of their respective owners.
About Lakshya Digital
Lakshya Digital is one of the largest independent video game development companies in South- East Asia with over 300 people across three studios in Singapore and India (Gurgaon and Pune) and business offices in San Diego and Tokyo.  Established in 2004, Lakshya has grown to be a force in the gaming community globally with a unique multi-country distributed game development model.
Lakshya Digital's new Singapore Studio is focused on creating world-class original video game IPs for mobile devices.
Get the latest news on Lakshya Digital at www.lakshyadigital.com Visit us on Facebook and Twitter.  All trademarks referenced herein are the property of their respective owners.
---
Media Contact
Rahat Rashid, TriplePoint 
rrashid@triplepointpr.com
Rebecca Tran Vu for Reliance Games
Rebecca.tranvu@relianceada.com