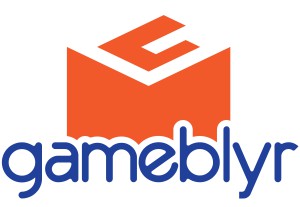 Gameblyr Collaborates with East Coast Indies for Mobile, Mac and PC Titles, Showcasing Games at Boston FIG on September 14
BOSTON – Sept. 13, 2013 – Gameblyr, an indie-focused video game publishing partner, today announced it has formed partnerships to launch Boston-based Giant Spacekat's Revolution 60 and Vermont-based Birnam Wood Games' Pathogen. Independent games designed for deeper gameplay on tablets, smartphones and PCs, both titles will be on display in Gameblyr's booth at the Boston Festival of Indie Games (Boston FIG) on September 14, 2013.
Pathogen, which will be Gameblyr's first title, is scheduled for a launch on PC and mobile in October 2013. Inspired by the way a virus spreads through the human body, Pathogen is a boardgame-style strategy title that features:
Endless Replayability: compete against computer AI or other players across thirty maps which play differently depending on the tactics used, and create your own maps with the Map Editor
Competitive Cross-platform Multiplayer: the best elements of traditional board games like Chess and Go combined with the intelligent matchmaking and ladder rankings of Starcraft, with cross-platform play between mobile and PC players
Full iOS 7 Support: iOS 7's new Game Center and Leaderboards will make it easier and more fun for players to compete against each other
Easy to Play, Hard to Master Gameplay: intuitive visual mechanics make Pathogen simple for anyone to pick up play, while higher difficulty settings and deeper player vs player strategic options offer challenges for experienced strategy gamers
Revolution 60, which Gameblyr will support for mobile devices and PC, will launch after Pathogen, with timing to be announced at a later date. Taking cues from titles like Heavy Rain and Mass Effect, Revolution 60's epic sci-fi setting and story and interesting gameplay have drawn significant pre-release buzz.
Press interested in making appointments with Gameblyr to check out either Revolution 60 or Pathogen should contact John O'Leary at joleary@triplepointpr.com.
About Pathogen
Created by fans of card, board and classic PC strategy games, Pathogen is a real-time strategy thriller that combines the complexity of Chess with fast-paced head-to-head action. The gameplay is inspired by the way an infection spreads through the human body, as players seek to conquer a map by placing viruses that upgrade and expand to adjacent cells. Pathogen offers exciting and challenging gameplay for casual and advanced gamers alike, and features single player campaign, a Map Editor to create your own levels, and robust multiplayer battles complete with GameCenter integration. The game is set to arrive this October on mobile and PC platforms.
About Revolution 60
In Revolution 60, the story is yours to tell.  In this beautifully drawn RPG, you play as Holiday, one of three female special operatives trying to stop an American orbital weapons platform from firing on China in order to prevent an all-out nuclear war. Players will make moral choices and live with the consequences, as well as experience responsive, cinematic combat. Revolution 60 topped the list of best indie games of PAX East, and the Examiner was quoted as saying, "It features some of the most expressive animation on the platform to date." While right now there's no official word on this game's release date, excitement is already buzzing about this "revolutionary" game.
About Gameblyr
Founded in 2013, Boston-based Gameblyr is an indie game publishing partner established on the principle that great independent games should not go overlooked. Committed to helping creators bring high quality mobile and cross-platform games to the market, Gameblyr offers a flexible publishing model designed specifically to support today's highly competitive environment. The publisher's first release, Pathogen, a boardgame-style strategy title, will come to mobile devices and PC in Fall 2013.
Media Contact
John O'Leary
TriplePoint for Gameblyr
joleary@triplepointpr.com