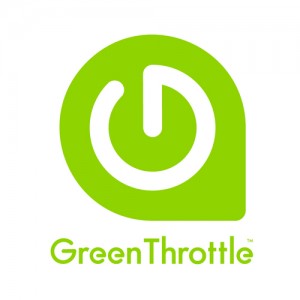 New Controller Ships Free to Previous Atlas Customers with Over 50 New Games Debuting on the Green Throttle Arena
Santa Clara, CA – Sept. 17, 2013 – Green Throttle™ Games, creator of the Atlas Bluetooth Controller and publisher of mobile games, today announced a new HID compatible version of its Atlas Bluetooth controller. The new controller will allow gamers to natively navigate Android 4.0 devices and over 50 new games, in addition to playing games currently supported in the Green Throttle Arena app with more planned to roll out in the coming weeks. As an added bonus, all U.S. domestic customers who have previously purchased an Atlas Bluetooth Controller from Green Throttle will receive the new HID compatible controller within one week, free of charge. Gamers can view and purchase the new Atlas Bluetooth Controller for $29.99 via the Green Throttle Online Store at store.greenthrottle.com.
Over 50 new games have been added to the Green Throttle Arena, with new releases planned for each coming week. The new games can be discovered after updating the Green Throttle Arena Google Play app, which facilitates simple pairing of up to four Atlas Bluetooth Controllers to a single Android 4.0+ device for compatible multiplayer games. Green Throttle and the Arena provide new avenues for developers to feature their games and acquire new users, all without giving up a cut of the sales revenue. Gamers get more titles to play on the road and on the big screen TV, all in one low-cost solution using the smartphone or tablet that they already own.
"With the new Arena and firmware update for Green Throttle controllers, we cast a wider net for titles that support game controllers," said Karl Townsend, CTO and co-founder, Green Throttle Games. "We are also aligned with Android's efforts to standardize game controllers within the ecosystem, which means developers and end users can navigate any Android device easily, whether they are using a smartphone, tablet, or Google TV."
Green Throttle's new firmware supports HID and Bluetooth SPP protocols. Developers may choose to integrate Green Throttle's proprietary SDK for more complex mechanics such as multiplayer games. Moving forward, any and all games that have HID controller support will be playable with the Green Throttle Atlas Bluetooth Controller.
For more information about Green Throttle Games and the latest news:
About Green Throttle Games
Green Throttle Games is transforming the video game market and redefining the way consumers experience their favorite titles. By leveraging the performance and ubiquity of Android-powered devices with the company's Atlas Bluetooth Controllers and Arena game discovery app, Green Throttle Games has unlocked the potential of mobile gaming on big-screen televisions, connecting people and platforms in a way that is simple, social and fun.
Based in Silicon Valley, the company was founded by game industry visionaries Charles Huang, Matt Crowley and Karl Townsend, and is backed by $6M in Series A funding led by Trinity Ventures with participation from DCM. For more information, visit www.greenthrottle.com.
# # #
Media Contact
TriplePoint PR for Green Throttle Games
Greenthrottle@triplepointpr.com
+1 (415) 955-8500