Backflip Studios' hit dragon collecting game surpasses 750 consecutive days in the US Top Grossing charts and releases biggest update yet
BOULDER, Colo. – Oct. 11, 2013 – Backflip Studios today announced an exciting new update to DragonVale, the dragon-hatching social game that has been scorching the iTunes App Store and Google Play Top Grossing charts with its fiery breath for over two full years, making it one of the longest-standing successes in mobile games. The developer is celebrating the app's two year anniversary with their largest-ever content update, adding 38 new dragons as well as a brand new Light & Dark community event. With a 4.5 out of 5 average star rating from millions of players and last year's nomination for GDC New Game of the Year, DragonVale has been a mainstay in the charts since its debut in the fall of 2011.
In this latest update, DragonVale players have the opportunity to collectively influence what comes next in the game – Light or Dark Dragons. Players earn individual rewards for participating in the event. When the event is completed, eventually both the Light and Dark dragons will arrive in the game, resulting in a total of 38 new dragons in addition to the 125 unique dragon breeds previously in the game. As for whether the player community votes for Light over Dark or whether Dark triumphs over Light, only time will tell.
The new content is already hatching in DragonVale – download it today! http://www.backflipstudios.com/games/dragonvale 
A quick look at DragonVale's success to date:
4.5 million monthly active users (MAU)
25 million mobile downloads
750+ consecutive days in the iOS Top 50 Grossing US charts
600 million dragons hatched in the game
38 millennia of collective time spent in the game. That's 38 thousand years!
DragonVale is a highly customizable social experience from Backflip Studios that has players hatching and raising adorable dragons on floating islands in the sky. With competitive dragon racing, dragon classes based on ten magic elements, gem trading among friends, strategic breeding, farms to grow dragon treats, and the new Light & Dark community event, the free-to-play game offers hours of magical fun.
An infographic highlighting key milestones of the game over the last two years is available here: http://www.backflipstudios.com/2years/
Don't miss the 2 Year Anniversary video on YouTube: http://www.youtube.com/watch?v=5KCSGxXOgTA
Download the milestones infographic, plus images and logos in the official press kit: http://www.triplepointpr.com/dl/Backflip/DragonVale/Backflip_DragonVale_2YearAnniversary.zip
To learn more about the game, visit the following:
Official DragonVale website
DragonVale Facebook
Backflip Studios Twitter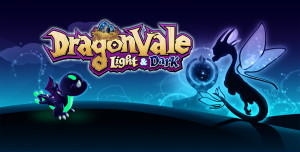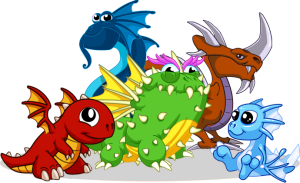 About Backflip
Backflip Studios develops and publishes absurdly fun mobile games for iOS and Android devices. The company's portfolio of top ranked games, which include hit franchises such as Paper Toss, DragonVale, NinJump, Ragdoll Blaster, and Army of Darkness Defense, have been downloaded over 300 million times and are played by more than 30 million active users per month. DragonVale was the #1 Top Grossing iPad app and the #4 Top Grossing iPhone app of 2012. The company is based in Boulder, Colorado.
---
Media Contact
Rich Jones, TriplePoint for Backflip Studios
rjones@triplepointpr.com
(212)730-9744