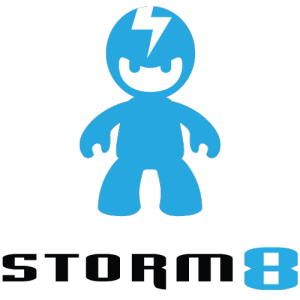 Program kicks off with Western re-launch of Mad Head hit 'Tower of Saviors' under the title 'War of Dragons'
REDWOOD CITY, Calif. – December 10, 2013 – Mobile social gaming leader Storm8 today announced the launch of Storm8 Publishing, its third-party publishing business. Storm8 Publishing will provide marketing, distribution, live operations, monetization and design expertise to promising developers. With more than 50 million monthly active players worldwide, Storm8 offers one of the largest and most captive mobile social gaming audiences in the world.
 The program kicks off with the re-launch of Mad Head Limited's global hit Tower of Saviors, which has already gained more than 8 million global downloads. With its re-launch on iOS under Storm8's FireMocha brand in the new name War of Dragons, the game has undergone design optimization to better cater to Western audiences in the U.S., U.K., Canada and Australia. War of Dragons quickly reached the App Store's Top 25 Free Apps charts within a week of availability in Canada and Australia. The game has just launched in two additional markets: U.S. and U.K.
"Storm8 has mastered the art of developing and distributing enduring mobile games," said Storm8 CEO Perry Tam. "We have amassed more than 50 million monthly active users who are always eager to try out new games. With Storm8 Publishing, our goal is to select high quality games that our audience will enjoy."
"Storm8 users are also some of the most enthusiastic and engaged mobile game players in the world," added Tam. "In 2013 alone, Storm8 consistently had at least 5 games in the Top 100 Grossing list. Together with our partners, we will launch even more mobile games that we hope will remain in the top of the charts for years."
Storm8 Publishing will select polished, entertaining games to ensure that every title meets the high expectations of Storm8 fans. Publishing partners will have access to Storm8's experienced teams in marketing and promotion, development, design, analytics, engineering and community to ensure long-term game optimization.
"Tower of Saviors spread like fire across the globe and its global downloads has already exceeded 8 million. At the same time, Storm8 has provided us with additional design and branding expertise to attract players in Western countries through War of Dragons," said Terry Tsang, Founder of Mad Head Limited. "We're excited to cooperate with Storm8 and be the very first developer in its publishing program. We look forward to further extending the game's audience and success to Western markets."
Storm8 launched its first mobile games in 2009 and remains a top mobile game developer. Many of the company's titles have remained in the Top 100 grossing apps list years after they first launched. Today, Storm8's diversified portfolio consists of more than 40 games, which have been downloaded more than 600 million times by its growing mobile player network.
Developers interested in Storm8 Publishing can send an email to publishing@storm8.com.
Assets
Download the Press Kit

Play War of Dragons on the iTunes App Store.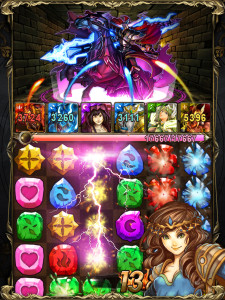 About Storm8

Founded in 2009, Storm8, Inc. is the leading mobile gaming network and developer of social games for iOS and Android. With more than 10 million daily active users and 600 million total downloads to date, Storm8 is also home to three innovative brands TeamLava, Shark Party and FireMocha. Under these brands, Storm8 has amassed a network of more than 200 million devices worldwide and continues to create engaging mobile social games that span genres – from casual arcade hits Bubble Mania and Jewel Mania, to social casual games such as Dragon Story and Farm Story 2, to MMORPGs including World War and iMobsters, and social casino games like Slots and Bingo!. Storm8 is headquartered in Redwood City, California. For more information, please visit www.storm8.com.
Official website | Facebook | @Storm8
---
Media Contact
Sylvie Tongco, Storm8
Sylvie@storm8.com
Diana Smith, TriplePoint PR 
Storm8@triplepointpr.com