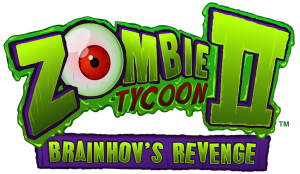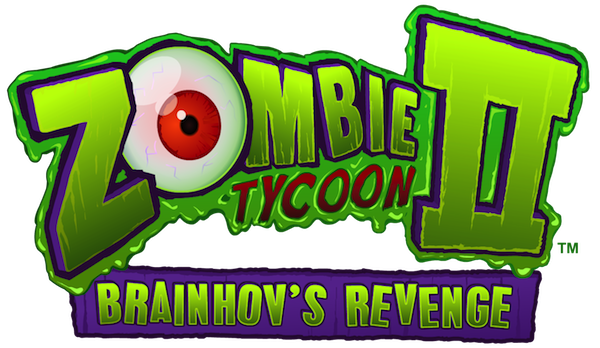 Keep your  zombie troops undead instead of regular dead in this fun RTS for only $9.99
QUEBEC CITY – Dec. 9, 2013 – Frima Studio is bringing the undead feast over to PC players today with Zombie Tycoon 2: Brainhov's Revenge for $9.99 after a successful Steam Greenlight campaign. In the eight-chapter campaign, players will lead a horde of zombie troops as the evil mastermind, Orville Tycoon, as he seeks to eradicate the remaining survivors of Finkleville and challenge his former mentor, Professor Brainhov, to see whose zombie race is superior. Zombie Tycoon 2 is a lighthearted RTS that brings zombies together in battle with only one goal in mind: a delicious open buffet of brains!
Zombie Tycoon 2: Brainhov's Revenge offers true cerebral satisfaction in its online multiplayer mode where players can choose between two zombie races: Orville's heavy-duty zombies or Brainhov's horde of frantic, agile undead. Players will unleash brain-hungry squads to dominate human friends and zombies alike to become the "brag-worthy" emperor of the now scorched earth.
Zombie Tycoon 2 features:
High definition visuals: 3D art and design built using the Unreal Engine.
Become a Keyboard Warrior: Play the game with a keyboard and mouse, with new controls and interface designed for the PC, or plug in a gamepad controller for a classic Zombie Tycoon 2 experience.
Play as two different Zombie factions, and squads: Choose from classic, slow-moving zombies or frantic, highly infected zombies with a variety of six unique zombie units such as the Scavenger Zombies from the Municipal Dump or the Engineer Zombies from the Hardware Store.
Unique Monster Units: Command four special monster units like Badgerker (he really doesn't care) and Skidmark, the biomechanical monstrosity who will steamroll its way through any crowd.
Complete the tale of Orville Tycoon: Zombie Tycoon 2 features a compelling, challenging campaign with eight fun chapters.
Frenetic multiplayer action: The objective is to crush your opponent's mad scientist's mobile HQ by capturing buildings, transforming zombies, level up monster units and gain control over the map.
Download Zombie Tycoon 2: Brainhov's Revenge on Steam today for $9.99:  http://store.steampowered.com/app/252270
Like Zombie Tycoon 2 on Facebook for the latest updates from Frima.
Follow Zombie Tycoon 2 on Twitter.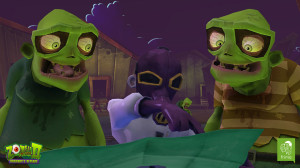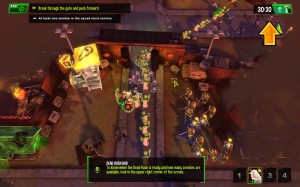 Assets
Download the Press Kit

About Frima Studio
Frima is Canada's largest independently owned game developer. Since 2003, the company has been developing world-class media including virtual worlds, social and web based games, console titles and mobile apps. Their services also include the animation and special effects expertise of Frima FX as well as the concept art development of Volta. In addition to working with world-renowned clients such as Electronic Arts, Activision, Warner Brothers and Ubisoft, Frima develops successful, original IP titles such as Nun Attack, Zombie Tycoon, A Space Shooter for 2 Bucks! and Lights, Camera, Party!. With over 350 artists and programmers in-house, Frima produces high-caliber products that are as remarkably outstanding artistically as they are technically.
Official Website  | Facebook | @FrimaStudio
---
Media Contact
TriplePoint PR for Frima Studio
frima@triplepointpr.com