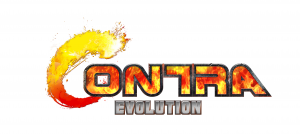 Version 1.2.3 Adds 'Boss Rush' Game Mode, Social Score Sharing and Additional Language Support
BEIJING – Dec. 16, 2013 –  International mobile game developer Chukong Technologies, in partnership with legendary digital entertainment company KONAMI, today announced a new update for Contra: Evolution, the first fully licensed mobile version of the original 1988 NES game Contra. To celebrate the new version, Contra: Evolution for iPhone and Contra: Evolution HD for iPad, normally priced $0.99 and $2.99 respectively, will be free to download from Dec. 17 to 19.
Contra: Evolution's new version adds several features with both old and new players in mind. The game now includes a 'Boss Rush' game mode, which lets players take on the game's eight insidious bosses back-to-back. Additionally, the update features a 'Super Weapon' system that lets players unlock a massive arsenal of weapons and power-ups to supercharge their game. For players who want to run-and-gun against their friends, Contra: Evolution now offers a new leaderboard system and Facebook connectivity for players to share their high scores and compete together. The update also supports more languages to better serve the game's diverse player community, which spans more than 100 countries.
Contra: Evolution was developed through collaboration between KONAMI and Chukong's publishing arm, Coco, and features the classic Contra's level design and legendary difficulty with updated graphics and controls optimized for mobile platforms. Originally launched on iOS in July and Android in August of this year, the game has been downloaded more than five million times around the world to date. Contra: Evolution has also taken the number one Top Paid Game spot in more than 62 countries, including two weeks as the top rank Top Paid App in the United States.
Contra: Evolution can be downloaded for iPhone here: https://itunes.apple.com/app/id578198594
Contra: Evolution HD for iPad can be downloaded here: https://itunes.apple.com/app/id578198956
About Chukong Technologies
Chukong Technologies is the largest mobile game company based in China with three core business practices – game development, international publishing, and community support – each operating under its own brand. Coco, the in-house development arm of Chukong Technologies, has built top-ranking games for players around the world. Previously operating under the name Punchbox, Coco is the studio behind the Fishing Joy franchise, one of the most popular mobile casual games in China. To date, the company has released 39 games since it was founded in 2008. Coco's games are played by more than 65 million players every day.
To learn more, please visit http://www.chukong-inc.com/.
Android and Google Play are trademarks of Google Inc.
---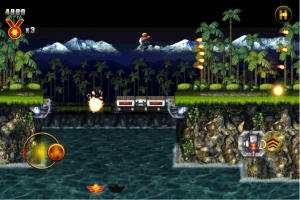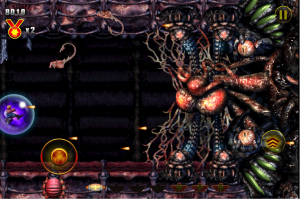 Assets
Link to Press Kit
Link to Download Launch Trailer
YouTube Link to Launch Trailer
Media Contact
Tristan Kruth, TriplePoint
415-955-8500
cocoachina@triplepointpr.com