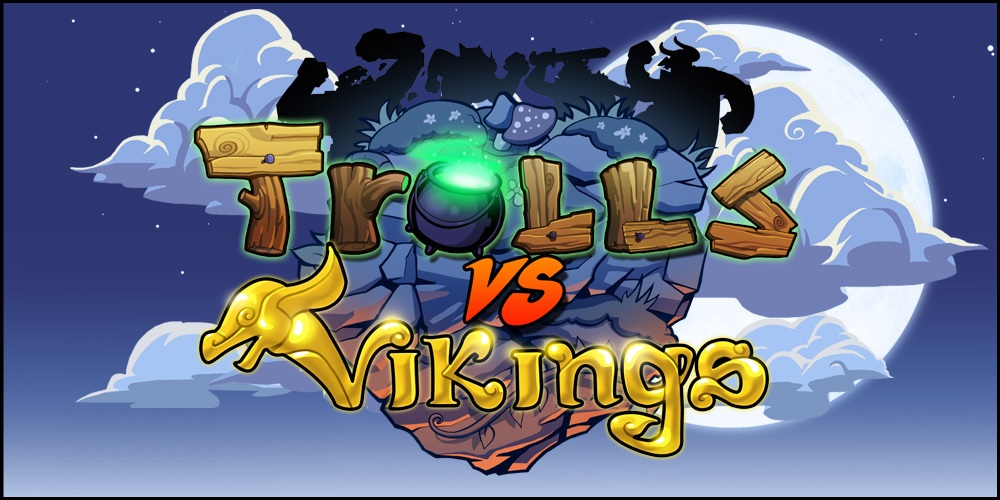 Megapop announces Trolls vs. Vikings™ will arrive on iOS February 26
OSLO, NORWAY, JANUARY 22, 2014 – Megapop is proud to announce that Trolls vs. Vikings is ready for launch next month! The tower defense game is set to hit the App Store on February 26, 2014 in English, French, Spanish and German.  Android and Browser versions are expected to release during the spring and summer of 2014.
With Trolls vs. Vikings, Megapop has delivered a super-tight tower defense experience, with astounding depth of play for a mobile game, all wrapped within a lush and wacky game world. Although a tribute to a certain Plants game, it seeks to re-innovate the beloved formula, adding a range of fresh and unique features. This includes more engagement through movable and active units, a dynamic tile system, social features, and epic boss fights with the Nordic gods like Thor, Odin, and Loki.
Trolls vs. Vikings is for both casual and hardcore players alike with difficulty modes ranging from Normal to a divinely-crushing Hard. As the gamers progress into the Hard levels, all new tactics and challenges are presented for each round, effectively opening up an entirely new gameplay approach! The game boasts 30+ hours of gameplay with even more content to come in future updates, including multiplayer!
All the developers on Trolls vs Vikings have extensive games industry experience, and Megapop's team has previously co-founded companies like Funcom, Artplant and Innerloop. The team have thus directed or been leads on a long range of award winning games over the last 20 years, including  Age of Conan, Anarchy Online, Dreamfall – The Longest Journey, Battlestar Galactica Online, and many others.  The team also consists of composer Aleksander Dimitrevic, marking one of his first forays into the games industry. He has previously composed trailer music for more than 100 Hollywood movies, including Harry Potter, The Chronicles of Narnia, X-Men, Pirates of the Caribbean, Wall-E, and the Simpsons movie.
To learn more about Trolls vs. Vikings:
ABOUT MEGAPOP
Founded in 2012 by former Funcom and Artplant developers, Megapop is a new casual gaming startup headquartered in Oslo, Norway. The company is founded by some of Europe's most recognized game developers and game business managers. More than 100 years of combined experience has resulted in a range of significant awards and a number of international hits. As a company, Megapop has deep passion for games, and their ultimate goal is to create worthy games, where quality gameplay shines brightest of all!
Official Website | Facebook | @MegapopGames
Media Contact
Erin Fan, TriplePoint
efan@triplepointpr.com
(415) 955-8500
Spanish Media Contact
Xavier Marce
Xavier@megapopgames.com
Other Media Contact
Jorgen Tharaldsen
jtt@megapopgames.com
+47 41 33 41 47
Assets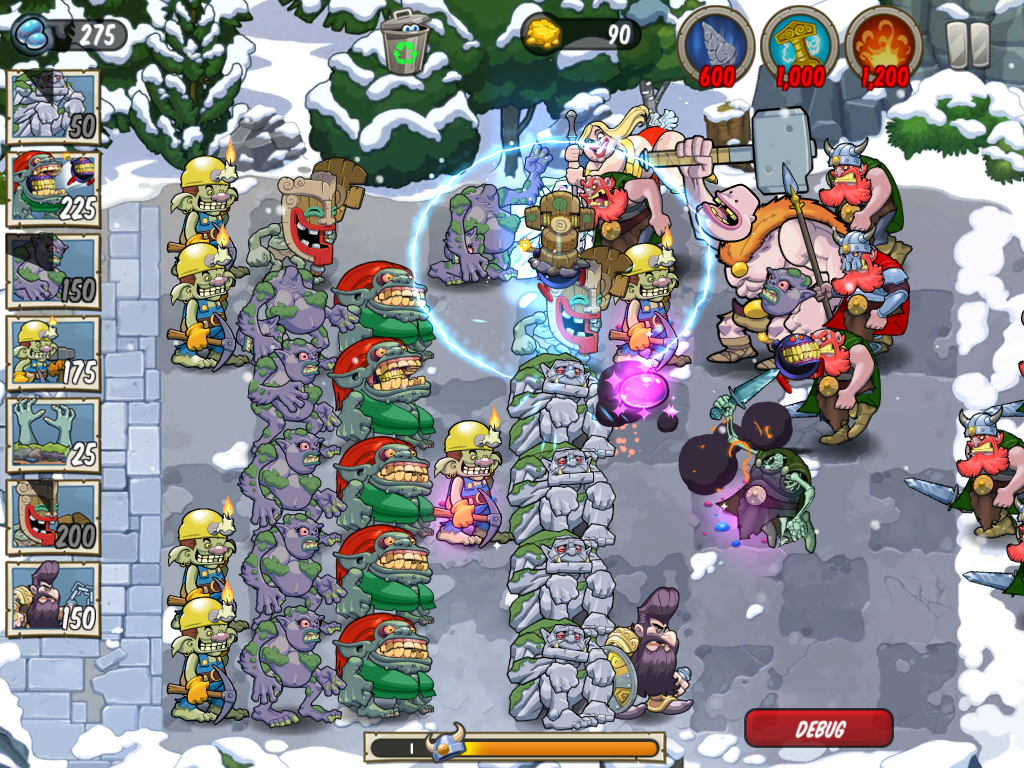 Download the press kit
Download the trailer
Watch the trailer on YouTube