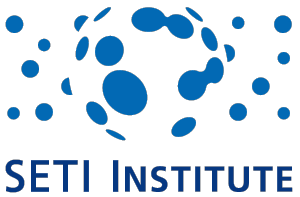 Senior research scientist and comet expert Peter Jenniskens to investigate meteoric mystery
MOUNTAIN VIEW, Calif. – May 23, 2014 – Ten years ago while writing the book "Meteor Showers and their Parent Comets," SETI Institute scientist Peter Jenniskens with colleague Esko Lyytinen of Finland first predicted that the Camelopardalid meteor shower would appear on the evening of May 23. With tonight's event, Jenniskens hopes to solve the mystery of the comet's past activity, which may provide insight into how many of our other meteor showers are created.
If observed, the debris shed by comet 209P/Linear as it orbits closely by Earth will create a never before seen meteor shower. Scientists want to know how such comets behave over time. Weakly active comets like 209P/Linear, which are those that shed little or no debris in most returns, cause many of Earth's meteor showers.
The SETI Institute will send Jenniskens and his team to the skies above 20,000 feet to observe the event free of the clouds and atmospheric dust that makes observation difficult from the ground. Jenniskens will also study the shower with his Cameras for Allsky (CAMS) autonomous meteor shower surveillance stations at Lick Observatory, Fremont Peak Observatory and in Sunnyvale. The flight will originate from Palo Alto, Calif. at 10:00 PM PDT, head towards Seattle, and return to Palo Alto approximately four hours later.
Jenniskens and SETI Institute CEO David Black will conduct a phone briefing following the meteor shower on Saturday, May 24 at 10:00 a.m. PDT. Members of the media who wish to attend the briefing are encouraged to contact Alan Dunton (alan@triplepointpr.com) to receive the call-in details.
Extraordinary Sight
Friday night's encounter with the comet debris will shed light on the mystery of whether the comet was active in the past. Depending on that answer, the shower could be a spectacular display, or a no-show informing us that the comet moved through the centuries in tact, shedding little debris for us to observe. Either outcome is scientifically important.
The best viewing time for the possible shower is a narrow time interval between 2:00 and 4:00 a.m. EDT, and between 11:00 p.m. and 2:00 a.m. PDT the night of Friday, May 23. The meteor shower will be streamed and archived through the following sites:
SETI Institute Meteor Site: http://meteor.seti.org
Ustream: http://www.ustream.tv/channel/cal-astro
About SETI Institute
The SETI Institute is a private, non-profit, multidisciplinary, highly collaborative, research organization designed to explore, understand, and explain the origin, nature and prevalence of life in the universe utilizing expertise in fields ranging from astrophysics and planetary science to biology and social science, as well as computer science and signal detection.  We have a passion not only for discovery, but also for sharing knowledge as scientific ambassadors to the public, the press, and the government.
Media Contact
Alan Dunton,
TriplePoint PR
alan@triplepointpr.com
(415) 955-8500