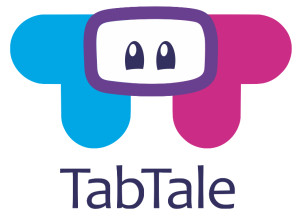 New Venture-Backed Publisher Expands Global Presence via Talent, Tech, and Game Acquisition
TEL AVIV, Israel – May 23, 2014 – Today top children's app publisher TabTale announced the acquisition of Coco Play Limited, a Hong Kong and China-based developer of educational apps and games for kids. The deal enables TabTale to establish a presence in China and reach a wider global audience. TabTale will also be joined by Coco Play's team, and add its two million monthly active users to TabTale's existing 25 million. TabTale raised $12 million in Series B funding in October 2013, and continues to seek expansion opportunities around the globe in order to enrich its app offerings and grow in new markets.
Via the Coco Play acquisition TabTale now operates in seven countries, and will further build its portfolio of 3D children's games, adding to its more than 250 games, interactive books, and educational apps for iOS, Android, and Windows devices. Coco Play's apps have reached over ten million downloads on the App Store, with many of their popular titles such as Amazing Coloring Studio and Coco Princess reaching #1 Free Kids app in China and other countries.
"The Chinese mobile market presents a large opportunity for TabTale, and Coco Play's expertise will guide us as we learn the ecosystem," said TabTale's CEO Sagi Schliesser. "We welcome the entire Coco Play team and look forward to working together to develop great games for kids around the globe."
Founded in 2013, Coco Play has witnessed rapid growth due to the popularity of its games. Its apps have reached the #1 ranking on the Chinese App Store in the Kids, Education, and Family categories, and enjoyed similar success in other countries.
"We're excited to be joining TabTale and connecting with their large and loyal user base," added Coco Play co-founder Yang Lu. "TabTale has a wealth of experience designing apps for kids, and that background will provide us with a deeper understanding of the space on an international level."
TabTale's last acquisition was of Israel-based Kids Games Club, a developer of interactive games and apps for children under twelve. The games from TabTale and Kids Games Club laid the groundwork for a partnership that has succeeded in attracting new users and generating over 350 million downloads to date.
About TabTale
TabTale is a developer and publisher of interactive games and educational apps for smartphones and tablets that kids and parents love. As one of the largest mobile app publishers in the world, with over 350 million downloads and 25 million monthly active users, TabTale's key franchises include the Baby Series, Paint Sparkles, and Doctor X. The company was founded in late 2010 and is headquartered in Tel Aviv, Israel with over 180 employees across its offices in Israel, the US, Macedonia, Ukraine, and Bulgaria. TabTale has raised a total of $13.5M in venture capital funding, which is being used to fuel app development, expand to new markets of older audiences, and solidify TabTale's leadership position in the children's mobile entertainment and education categories. To learn more about TabTale, visit www.tabtale.com.
---
Media Contact 
TriplePoint on behalf of TabTale
tabtale@triplepointpr.com
+1 (212) 730-9744