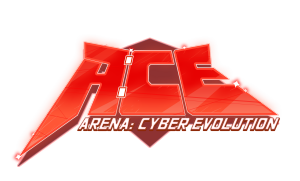 Spearhead Games' communally-developed MOBA-inspired sports game enters alpha, adds major updates
MONTREAL – August 18, 2014 – Spearhead Games today announced that the world's first MOSA, Arena: Cyber Evolution (ACE), formerly Project Cyber, is now available on Steam Early Access. Yes, you read that sentence right: ACE is a Multiplayer Online Sport Arena, a physics-based game where super-powered champions vie for power in a 3-vs-3 soccer-inspired battle of wits and twitch reflexes. After 22 weeks of round-the-clock development guided by the game's active community of over 90,000 players, this MOSA has evolved from a conceptually compelling prototype to a fully functional, mechanically sound gameplay experience.
To get a glimpse of the new and improved ACE, watch the Early Access Trailer, or better yet, try it out for free on Steam.
Though it originally took notes from sports like soccer and hockey, and from Champion-oriented MOBAs like League of Legends and DoTA, ACE has taken shape quite differently from either source of inspiration: as a new sport in its own right.  Unlike any other e-sport on the market, ACE allows the player to precisely control their character and the ball through direct mouse movement – no AI, no auto-targeting, and no constant clicking. In addition, ACE's gameplay mechanics emphasize teamwork over individual strength; the game's progression system allows experienced players to customize their character's play-style; and the variation between characters ensures that no two matches are the same.
In ACE, you'll play as one of five cyberpunk superheroes with unique attributes to combine and master. Right now five are available, and more are on the way:
Vengeful Star: A jetpack-clad midfielder who can amplify the ball's velocity and move in hyperspeed
Stalker: A stealthy cyber-ninja character who can blink, unseen, from one place to another, or even disappear from sight entirely
The Nitrogen Queen: A frosty royal with the ability to freeze the ball in place, or slow down the flow of time itself
Vex Wrecker: A flying biker who can fire long range missiles and boost his movement speed
The Negotiator: A robotic behemoth and a natural goalie, who can teleport to the goal for last-minute saves
ACE also features dynamic arena-changing shifts –including earthquakes, gravity reversals, black holes, arena rifts, and more – which will ultimately be directly controllable by the viewing audience.
"Building a legitimate e-sport – especially when the market is as MOBA-saturated as it is right now – is an ambitious endeavor," said Simon Darveau, Spearhead co-founder. "That's why we've made our development process 100% transparent. We've streamed our design meetings on Twitch every day since we began, and that open feedback loop has ensured that the game we are building is something that gamers want."
ACE's Early Access build will also feature the in-game currency "Cyberbux", used to buy and upgrade implants or to unlock entirely new characters. Cyberbux can only be earned by leveling and completing Missions, and are not available for purchase – ACE will never let players use real-world money to gain a tactical advantage. In addition, though ACE will always be free to play, Spearhead has introduced an Online Store stocked with skins and character customizations, to let players show off their individuality without gaining any strategic edge over non-paying players.
Jump into the alpha, or learn more at the game's official website.
Support Spearhead and ACE here.
Stay in the loop by following Spearhead on Twitter and Facebook.
About Spearhead Games
Spearhead Games is a Montreal-based independent studio that believes in the power of community and fast-paced, iterative design. The studio's first title, cooperative action puzzler Tiny Brains for PlayStation 4, PlayStation 3 and PC, follows the antics of four super-powered lab animals in their quest to escape a mad scientist's nefarious tests. The studio's next game, a competitive physics-based video game called Project Cyber, is an experiment in community development. The team will document its progress and ask for feedback on daily Twitch shows at 7 p.m. Eastern. Spearhead Games boasts AAA talent, founded by Simon Darveau, design director on Assassin's Creed® III, Malik Boukhira, game designer on Assassin's Creed 2 and Dead Space™ 3, and Atul Mehra, development director on the Army of TWO™ franchise. Follow the team @SpearheadMtl and twitch.tv/spearheadgames.
Official Website | Twitter | Facebook | Twitch | YouTube
Media Contact
TriplePoint PR for Spearhead Games
spearheadgames@triplepointpr.com
Assets
You can download screenshots and concept art in the press kit here.
Or watch the trailer here.