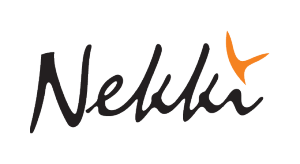 Ninja Combat RPG from Indie Developer Nekki Draws In Over 1.5 Million Players Daily
MOSCOW – October 07, 2014 – Nekki, developer and publisher of high-quality content for mobile, social, and browser-based platforms, today announced that its most recent game, Shadow Fight 2, has amassed over 35 million downloads to date. The game attracts more than 1.5 million daily average users across iOS and Android worldwide, and is the sequel to the Facebook-based Shadow Fight, which has been downloaded over 46 million times. In total, the studio has seen 160 million total downloads for its games across all platforms. Shadow Fight 2 has reached the #1 position on the Apple App Store and on Google Play in 100 countries worldwide since its launch in May.
Shadow Fight 2 is classic martial arts combat with RPG elements. The game utilizes Nekki's proprietary cascadeur animation technology, which allows for fluid animation of stunts without the need for expensive motion capture tools. The game is optimized for the touchscreen, with nimble controls to maintain a fast-paced playing experience. Players take on the role of a ninja, fighting enemies and demons as they amass an arsenal of weapons and rare armor. The evolving storyline keeps players fully immersed in the world of Shadow Fight, while the lifelike animation and action sequences create an adrenaline-fueled journey. The game combines the best of action games optimized for mobile devices, with the richness and depth of arcade-style fighting games.
"We are thrilled to see such an enthusiastic reception for Shadow Fight 2, allowing us to reach 35 million downloads in under four months," said Nekki Co-founder and CEO Dmitry Terekhin. "Our goal is to always create games that we want to play, and we know we've gotten it right when our community of loyal and vocal fans use the power of word-of-mouth to propel our games to the top of the charts."
To learn more about Nekki:
Visit the Website: nekki.com

Follow on Twitter: twitter.com/nekki_com

Connect on FaceBook: www.facebook.com/nekkicom

Subscribe on YouTube: www.youtube.com/user/Nekki
Assets
https://app.box.com/s/c6zd05kjt4am39huwp09

About Nekki
Founded in 2002, Nekki is a developer and publisher of high-quality game content for mobile, social and browser-based platforms. Created on the premise that people play games because of the emotions they deliver, Nekki's goal is to inspire players and ignite enthusiasm through creating unique and creative games that inspire deep loyalty. The company's current roster of games includes the award-winning 11×11 football manager, parkour action game Vector and the Shadow Fight ninja fighting series. The company currently has 100 employees in 3 countries, and a global user base of millions of players. For more information please visit www.nekki.com
Media Contact
TriplePoint on behalf of Nekki
nekki@triplepointpr.com
+1 (212) 730-9744