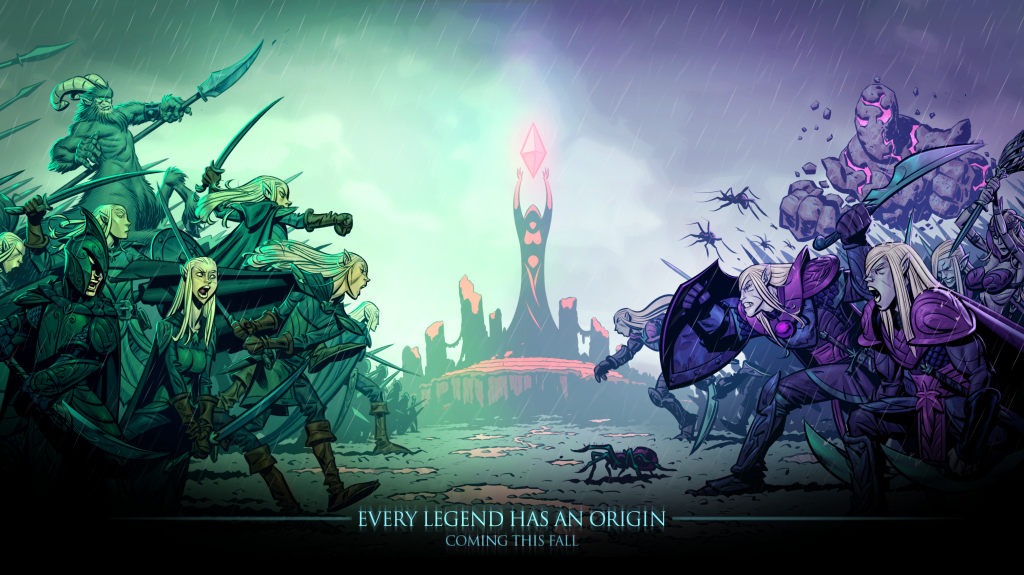 An all-new prequel adventure is next up in the award-winning tower defense series
Montevideo, Uruguay – November 13, 2014 – Ironhide Game Studio, the free-time-stealing masterminds behind the beloved tower defense series Kingdom Rush, today announced Kingdom Rush: Origins, launching on November 20 for $2.99 for iPhone, iPod touch, and Android, and $4.99 for iPad. An all-new adventure set in the same charmingly animated world of sea serpents and evil sorcerers, this prequel takes us back to the beginning, before the sorcerer Vez'nan ever thought to threaten the kingdom with the gem of power. It's packed with a multitude of new levels, towers, heroes, spells, and all kinds of enemies to smash to a cartoony bloody pulp.
Gaze upon the epic and action-y teaser trailer here: www.youtube.com/watch?v=qL8cFfHYgow
Kingdom Rush: Origins is brimming with the following features:
MOAR Heroes: Master and upgrade nine legendary heroes, each with his or her own unique skillset and Hero spell!
Eight New Special Towers:  Pummel your enemies with elven marksmen, runed bears, mystic mages, stone druids and giant animated trees!
A New Legion of Doom: Take up arms against over 30 new enemy types and engage in epic boss battles!
Levels, Levels, Levels: Immerse yourself in hours of gameplay, complete with over 70 achievements, three difficulty modes, and a bevy of Easter eggs.
Critical Praise for Kingdom Rush: The #1 Strategy Game franchise for the iPhone, iPod touch, and iPad, IGN Editor's Choice, Slide To Play Must Have, 148 Apps Editor's Choice, Jay is Games Game of the Year, Pocket Gamer Gold Award, Touch Arcade 4.5/5, CNET Best iPad Games
To learn more about Ironhide Game Studio and Kingdom Rush:
Assets
Download the press kit or view the trailer here.
About Ironhide Game Studio
Ironhide Games is a startup developer of casual indie games founded in January 2010, by Alvaro Azofra, Pablo Realini & Gonzalo Sande. Their goal is to produce high quality, well-designed, highly entertaining casual games and have fun doing so. Ironhide has released four titles so far, including Clash of the Olympians, Soccer Challenge: World Cup, Kingdom Rush, and Kingdom Rush: Frontiers.
Learn more at www.ironhidegames.com
Official Website | Facebook | @ironhidegames
Media Contact
Lucas Cartwright, TriplePoint PR for Ironhide Game Studio
lcartwright@triplepointpr.com
(347) 532-3337