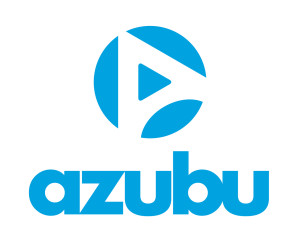 LOS ANGELES – November 12, 2014 – Azubu and Fnatic are excited to announce the EIZO Hearthstone®: Heroes of Warcraft™ invitational. With 8 players from all around Europe fighting for a split of $1,500, four players will be walking away with money but only one will be crowned the EIZO Invitational champion.
Here is some information about the tournament:
Dates: 15th/16th November CET
Prize pot: $1,500 split top 4. ($700, $400, $200, $200)
Format: 8 Player single elimination. All games best of 5. Players will have 4 decks, with 1 ban each.
Stream: http://www.azubu.tv/fnatictv

Day 1 – 15th November – 18:00 CET:
Quarter-Final match #1
Quarter-Final match #2
Quarter-Final Match #3
Quarter-Final Match #4
Day 2 – 16th November – 18:00 CET:
Semi-Final match #1
Semi-Final match #2
Grand Final
So who is taking part? We will always do our best in order to bring the top names of the current scene together and be able to offer both the participants and the spectators a high level of competition. We believe that this time, as well as in tournaments in other disciplines. We successfully brought together Europe's best:
Fnatic Kaldi
Fnatic Frezzar
Fnatic Twixsen
Tempo Storm Gaara
Root Gaming Xixo
MeetYourMakers ThijsNL
Cloud9 Ek0p
Team Liquid Savjz
As you can see the level of competition is high and there will without a doubt be some intense games. Who will take their share of the $1,500? Who will be crowned the EIZO Invitational champion? Find out this weekend!
About Azubu
Azubu is a premium global livestreaming and eSports platform, providing unparalleled gaming, viewing, and interactive experiences for both broadcasters and the community. Coming together to watch the biggest names and tournaments, users across the globe engage in the highest definition eSport content. Created for and driven by the community, Azubu delivers a "lean-in" experience for viewers to interact with their favorite games, players, and organizations, while empowering broadcasters with unique toolsets, superior streaming technology, chat-casting capabilities, and more. Azubu was founded in 2011, and is headquartered in Los Angeles with offices in Seoul, Vancouver, and London.
Official Website | Facebook | @AzubuTV
Media Contact
Lucas Cartwright
TriplePoint Public Relations
lcartwright@triplepointpr.com