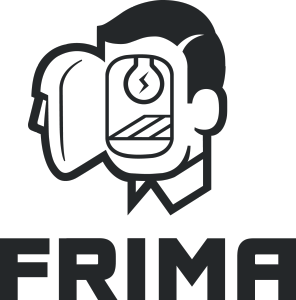 Frima develops a new Minecraft mod for the British iconic brand The Beano
QUEBEC CITY — December 3, 2014 — Frima is proud to announce the release of a new Minecraft mod featuring the iconic British comic characters Dennis the Menace and Gnasher. As of Monday December 1st, 2014, players can add The Beano's most mischievous characters to the PC version of the game.
The Dennis and Gnasher Minecraft modification (mod) was developed in a partnership between The Beano and Frima. It includes all of Dennis' best pranks, including catapults, rotten tomatoes, stink bombs, and booby-trapped trumping cakes. Players can also craft a sausage to summon Gnasher – but they'll need to watch out for 'softy' Walter and his stinky underpants!
Mark Cotton, who has led the digital expansion of The Beano said, "The Beano has always been about great storytelling, imagination and creativity. Minecraft is a perfect match for us, providing an amazing sandbox for kids to take our characters, tell their own stories, prank their friends, and build out Beanotown."
Frima CEO Steve Couture adds, "We are delighted to be partnering up with The Beano in its extension into Minecraft and gaming. It's a privilege to be part of the digital expansion of such an iconic European brand."
The Minecraft mod follows an announcement earlier this year of development plans for The Beano that see Dennis and Gnasher expand into the digital market.
For information on how to install, visit www.beano.com.
Assets
Download the visuals of the Dennis the Menace and Gnasher Minecraft mod
** Note: please use credit 'DC Thomson/Frima' **
About The Beano
The Beano is the quintessential British children's comic, first published by DC Thomson in July 1938 and still printed weekly. It reaches hundreds of thousands* of children every week. The Beano is best known for its famed characters such as Dennis the Menace, Gnasher, The Bash Street Kids and Minnie the Minx. The spin-off BAFTA nominated animation series, Dennis and Gnasher is exported around the world and is one of the highest rated shows on CBBC.
*TGI Youth Spring 2014, The Beano readership, 528,000.
About Frima
Frima is Canada's largest independently-owned game developer. Since 2003, the company has been developing outstanding digital products for world-renowned clients like Electronic Arts, Activision, Sony, Warner and Ubisoft. Frima's services include video game development, animation and visual effects, as well as the concept art development of VOLTA. With over 350 artists and programmers in-house, Frima produces high-caliber products with both artistic and technical appeal. Frima develops successful original titles such as Chariot, Nun Attack, Zombie Tycoon and CosmoCamp.
About DC Thomson
DC Thomson & Co Ltd is a private company and one of the leading publishing houses in the UK. The company's headquarters is in Dundee, Scotland, with a London base in Fleet Street. DC Thomson publishes newspapers, magazines, comics and books. The company also has interests in radio, printing, retailing and online services.
Media Contact
TriplePoint PR for Frima
vturpin@triplepointpr.com
1-347-532-3337