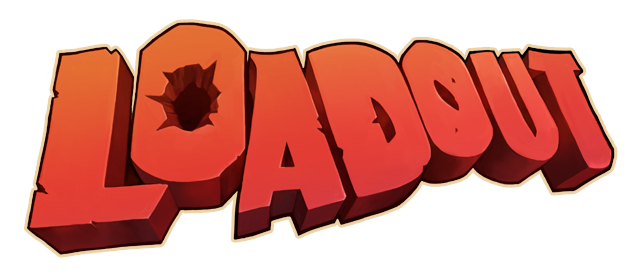 Edge of Reality's Explosively Humorous Shooter Delivers its Payload to PS4® on December 16
AUSTIN, Texas – Dec. 5, 2014 – Edge of Reality today announced that Loadout, the fast-paced Free-to-Play shooter with more weapons than there are people on Earth, will launch on the PlayStation®4 computer entertainment system on December 16, 2014. Loadout, the multiplayer shooter with bombastic humor, deep customization, and billions of weapon combinations, is scheduled to arrive on the PlayStation®Store, just in time to inflict virtual wounds on one's friends and family during the holidays. Soon, PS4® players will be able to experience the glorious mayhem that 3.7 million gamers have enjoyed thus far on the PC, where old and new friends alike can join together as splattered red puddles and splotches across the game's many scenic levels.
To celebrate the impending release of Loadout on the PlayStation®Network, a new trailer has been released on the PlayStation Blog to remind the world what Loadout is all about: finding increasingly lunatic ways to get into fights in the pursuit of shiny blue rocks. Watch it here: https://www.youtube.com/watch?v=Aj0pjdXThPE
Loadout is the first original IP from Edge of Reality, an Austin-based independent studio with broad experience in major game franchises, including Mass Effect, Dragon Age, Tony Hawk's Pro Skater, and The Sims. The studio developed Loadout as a passion project, and today that passion has been shared by millions, enjoying the over-the-top violence, fast action, and absurdly varied customization of Loadout on PC – and soon, PS4®.
Loadout will also be featured this weekend at PlayStation Experience, a massive two-day community event for PlayStation fans held in Las Vegas on December 6-7. Edge of Reality will be in attendance alongside dozens of other PlayStation®4 and PlayStation®Vita developers to show off new and unreleased games to attendees.Loadout will be available to play on the PS4® for the first time at the event, and Edge of Reality team members will be on hand to meet fans and answer questions about the game.
The launch of Loadout for PS4® will bring with it all of the volatile projectiles, majestically soaring entrails, and mature humor that gamers have come to love since the game's launch earlier this year on PC. The PS4® debut will also mark the launch of the game's new co-op Campaign mode, where gamers must temporarily stop slaughtering one another and turn their enthusiastic violence towards a common enemy. Loadout players will find themselves up against the fearsome, heavily armed Kroad, an alien race bent on taking away our very nicest shiny rocks.
To learn more about Loadout, visit http://www.loadout.com/.
About Loadout
Loadout is the fast-paced free-to-play shooter that has been critically praised for its wild humor, acrobatic gameplay, and literally billions of weapons and customization options. From a gun's chassis and barrel to its trigger and stock, everything can be modified. Launched in January 2014, Loadout has been downloaded by over 3 million players. Loadout is available for free on the PC, and is coming soon to the PlayStation®4 computer entertainment system. Learn more at www.Loadout.com.
For more Loadout mayhem, follow us on Twitter and Facebook.
About Edge of Reality
Edge of Reality is an independent, world-class console game development studio based in Austin, Texas. Throughout its 16-year history, the studio has released 16 titles on 8 platforms, selling over 20 million units worldwide. The company is entrusted with some of the biggest brands in the industry, and the team works with passion to deliver high-quality entertainment. More information about Edge of Reality and its products can be found on the company's website, www.edgeofreality.com.
Media Contact
Jesse Henning, TriplePoint for Edge of Reality
jhenning@triplepointpr.com
Assets
Trailer on YouTube: https://www.youtube.com/watch?v=Aj0pjdXThPE

Additional assets available at http://www.loadout.com/media/.