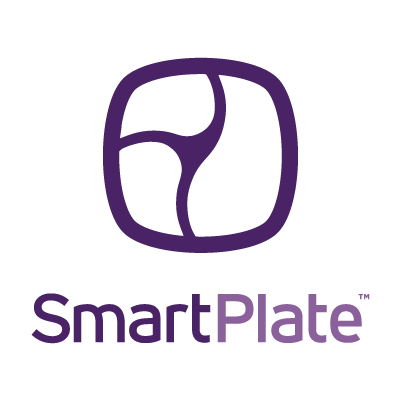 Sensor-Infused SmartPlate by Fitly to Help People Better Understand and Manage the Foods they Eat
PHILADELPHIA, Pa. – May 4, 2015 – Fitly, a two-time Digital Health Award winner, University City Science Center-supported, and DreamIt Health alumni, tomorrow officially debuts at Collision Conference in Las Vegas, the world's first Wi-Fi and Bluetooth-enabled device that tracks and analyzes everything a user eats. SmartPlate is equipped with advanced object recognition and weight sensors which enable it to automatically identify, weigh, and analyze food intake while capturing a complete picture of a user's overall eating habits.
"A lot of connected devices add convenience to our lives, but not many have the capability to improve the quality of our lives," said Anthony Ortiz, CEO of Fitly. "Our SmartPlate focuses on automating positive eating habits like some wearables have done for fitness habits. SmartPlate allows users to stay accountable, and therefore improve their health and wellness."
SmartPlate's companion app caters to individual health needs, helping users establish and reach fitness goals and manage special dietary regimens. The cameras and sensors embedded in the plate communicate with the FDA's cloud database of over 8,000 foods, which then talks directly with the user's mobile app – eliminating the need for tedious manual meal tracking.
The plate's design reflects Fitly's research on the evolution of people's eating habits. The plate features a clean white surface, with a 10" surface area to prevent "portion distortion," which helps consumers develop healthful eating disciplines. It comes equipped with a microwavable/portable lid, so users can take their food on the go and microwave on location. In addition, it also comes with a prep lid and a free Android or iOS app to boot.
SmartPlate will retail for $199 but is available now for pre-order for the price of just $99. This price will only be good for the first several hundred "super early birds". Learn more here.
Please find images and assets, here.
About Fitly
Fitly, a two-time Digital Health Award winner that delivers fresh meal-kits for people who want or need to lose weight, is launching its first physical product, SmartPlate™. The connected technology is a healthy lifestyle-enabler emphasizing accountability for a person's meal-to-meal eating habits. With the support of Android & iOS mobile applications, SmartPlate™ helps users instantly track, analyze and journal their food intake. Fitly is building an ecosystem that will ultimately drive a holistic approach to health and wellness. The portable device is now available for pre-order at GetSmartPlate.com.
Media Contact
TriplePoint PR for Fitly
fitly@triplepointpr.com
415.955.8500
Slice Communications for Fitly
astipa@slicecommunications.com
610.420.1724