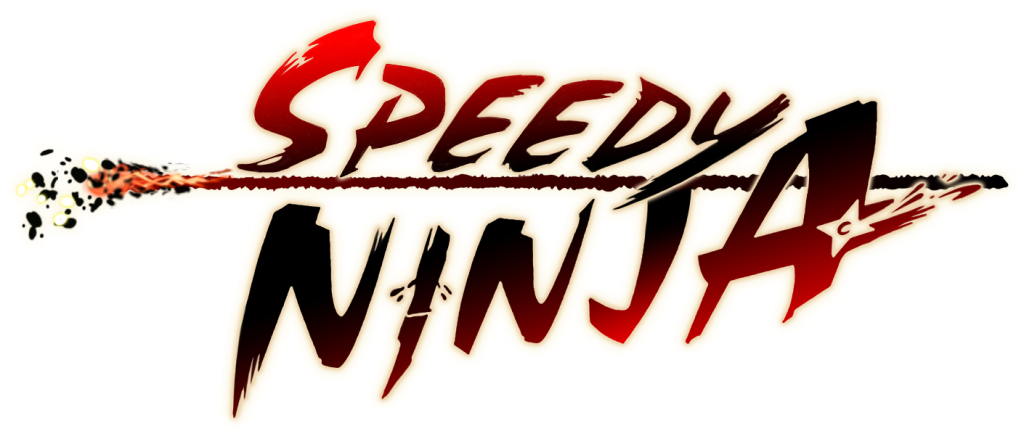 Wield a Microphone Sword and Throw Dim Mak Cakes as the World-Renowned EDM DJ and Producer in Mobile Game from NetEase
BRISBANE, Calif. – September 8, 2015 – NetEase, Inc. (NASDAQ: NTES) today announced that the world-renowned, Grammy-nominated EDM DJ and producer Steve Aoki will be making an appearance in the mobile game Speedy Ninja as a playable character. Aoki's character comes complete with weapons such as a microphone sword and Dim Mak cakes, and will be available starting October 2015. Players who unlock Aoki will be able to play him indefinitely.
"The first time I saw my character I was totally blown away by the design. The Netease game team nailed it!" said Steve Aoki. "I love the flowing hair, the cakes, and even the inflatable rafts; all those elements that are unique to my show. I can't wait for my fans to check it out!"
Speedy Ninja is now available as a free download for iPad, iPhone, iPod Touch, and Android devices, with optional in-app purchases.
Screenshots of Aoki in Speedy Ninja may be downloaded here: https://drive.google.com/file/d/0B70WOhi9VQHjUEI4NVpsanlGQzA/view?usp=sharing
Download the game at:
Speedy Ninja puts a unique spin on the endless runner genre with a stunning Asian calligraphy art style combined with online competitive mechanics. The fast, acrobatic adventure through bamboo forests and the high skies run by dragons features a robust leaderboard that players can climb by completing daily missions. The colorful cast of characters, customizable battle gear, and mythical monsters transcend the reflex-testing game into a deeper, strategic challenge.
For more information about Speedy Ninja and NetEase North America, please visit  www.netease-na.com, join us on Facebook: www.facebook.com/NetEaseOfficial, or follow us on Twitter: www.twitter.com/NetEaseOfficial.

About NetEase
NetEase, Inc. (NASDAQ: NTES) is a leading Internet technology and video game company headquartered in China. With a breadth of experience in content creation and sharing, NetEase develops and operates some of China's most popular online games (including World of Warcraft®, Hearthstone®: Heroes of Warcraft™, StarCraft® II, Heroes of the Storm™ and Diablo®III), e-mail services, advertising services, mobile applications and games, and web portals. The company has recently established a US office, with plans to expand their offerings by releasing mobile games for Western audiences. For more information, please visit: http://ir.netease.com/.

About STEVE AOKI:
STEVE AOKI is a Grammy-nominated international producer/DJ, electronic dance music entrepreneur, and founder of the trendsetting record label, events/lifestyle company, and apparel line Dim Mak. Since launching in 1996, Dim Mak has broken bands such as Bloc Party, The Bloody Beetroots, Klaxons, and The Gossip through deftly marketed single and full-length releases and now has nearly 500 releases to date. As a solo artist, AOKI has become a force of nature averaging over 250 tour dates per year. Like AOKI's 2012 Grammy-nominated debut Wonderland and Neon Future I (which included his gold single and Top 40 radio hit "Delirious [Boneless]"), his latest album Neon Future II is an all-star extravaganza from one of dance music's most heralded entertainers. The full track listing includes Linkin Park, Snoop Lion, Rivers Cuomo, NERVO, Matthew Koma and Moxie, with spoken word contributions from Interstellar executive producer & MIT professor Kip Thorne as well as director/producer/creator J.J. Abrams and bringing a different twist to the fold are YouTube sensation/folk rock band Walk Off The Earth.

Forward Looking Statements
This press release contains statements of a forward-looking nature. These statements are made under the "safe harbor" provisions of the U.S. Private Securities Litigation Reform Act of 1995. You can identify these forward-looking statements by terminology such as "will," "expects," "anticipates," "future," "intends," "plans," "believes," "estimates" and similar statements. The accuracy of these statements may be impacted by a number of business risks and uncertainties that could cause actual results to differ materially from those projected or anticipated, including risks related to: the risk that the online game market will not continue to grow or that NetEase will not be able to maintain its leading position in that market, which could occur if, for example, its new PC and mobile games or expansion packs and other improvements to its existing games do not become as popular as management anticipates; the ability of NetEase to successfully expand its mobile Internet offerings; the ability of NetEase to effectively market its games and other services and achieve a positive return on its marketing expenditures; and other risks outlined in NetEase's filings with the Securities and Exchange Commission. NetEase does not undertake any obligation to update this forward-looking information, except as required under the applicable law.

Media Contact
NetEase, Inc.
Jasmine Mayo, Sr. Communications Manager
jasmine@netease-na.com
+1 (310) 923-0480
NetEase, Inc.
Jim Reilly, Associate Communications Manager
jim@netease-na.com
TriplePoint PR for NetEase
netease@triplepointpr.com
+1 (415) 955-8500
Download the press kit.