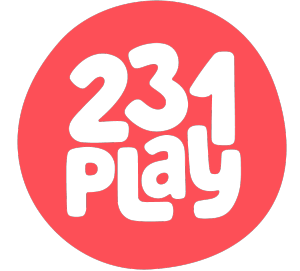 Berlin-based Mobile Veterans Announce New Studio and Debut Title Peppy Pairs Paradise
BERLIN – May 17, 2016 – Berlin-based mobile veterans and former Game Doctors founders Matthias and Thomas Hoechsmann today announced the launch of their new mobile games studio, 231 Play. The studio strives to bring classic analog casual games into the modern age by adapting them into the mobile space. Their first game, Peppy Pairs Paradise, is set to launch in Summer 2016.
231 Play is dedicated to creating high-quality games by drawing inspiration from long-beloved classics like crosswords, jumbles and memory games, which have universal appeal but have not yet fully evolved for the digital age. The team strives to reimagine and evolve these mechanics to produce free-to-play franchises that are accessible across all generations of casual gamers.
Though the Hoechsmann brothers have a long history in mobile development, from the founding of Game Doctors and creation of the #1 hit fast-paced slasher Zombie Smash to their time as heads of Zynga's Germany studio, their background was in genome research, their big data-driven  process has carried forward into their game design philosophy: 231 Play's development process is driven by iteration, reinvention, and imagination.
Their debut title, Peppy Pairs Paradise, is a colorful take on classic games of memory that makes brain-training addictive and fun. Players must reveal pairs of quirky critters to re-pair a broken world, avoiding mines and earning multipliers to boost their score. The game's cartoonish characters add charm and style, and the matching mechanics can help to improve a player's memory both in and out of game.
"There are so many game mechanics that provided casual engagement before the digital age, and yet they have been largely neglected by the mobile space – those that exist are generally straight ports, with minimal adaptation for their new medium," said 231 cofounder Matthias Hoechsmann. "At 231, we're going to bridge the gap between generations of analog and digital gamers."
About 231 Play
231 Play is an innovative and data-driven mobile gaming studio that strives to update and reimagine timeless game mechanics to usher them into the current age of digital casual gaming. Founded by mobile veterans Matthias and Thomas Hoechsmann, the studio was founded in 2016 in Berlin.