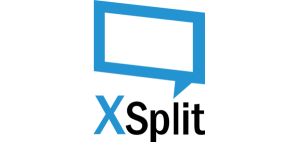 Leading broadcast and live streaming software company announces $10m investment that will evolve and connect gaming content and the entire gaming community  
London – July 14, 2016 – SplitmediaLabs Limited ("SplitmediaLabs") , the makers of industry-leading internet broadcast and live streaming software, XSplit Gamecaster and XSplit Broadcaster, is excited to announce the acquisition of social discovery platform, Player.me, and tournament management service, Challonge.
The acquisitions are part of the company's $10 million investment strategy to create a platform that connects the entire gaming community with the content they love, enhancing the gaming experiences of players everywhere. The combined entity will have a total of over 8 million registered users, 2 million unique monthly visitors and 90,000+ tournaments created each month.
"Both products deliver a best in class experience in their respective areas. To date we've been mainly focused on maintaining leadership and driving organic growth of XSplit, but these acquisitions will move us into the realm of providing more services for the gaming community as part of a grander vision," said Henrik Levring, CEO of SplitmediaLabs.
"There has been tremendous growth in our particular space recently, but very little coming out is truly different," continues Levring. "We're going to shake things up a bit over the next few years, by making streaming opportunities as accessible and rewarding as possible for all, from individual players and content creators to esports entrepreneurs and publishers. We'll have more to reveal about these plans soon."
Player.me is a social community for gamers and discovery platform that helps content creators grow their chanels, discover like minded players and find new games they love. It boasts over 1 million+ activities on the platform per month, has a rapidly growing user-base which includes high-­profile stars like Moosnuckel and Caveman Films, and last month launched its iPhone and Android apps.
Challonge has been focusing on refining the core of their system for creating tournament brackets and is already used for large scale eSports events such as the Capcom Pro Tour, a series of Blizzard tournaments including the WCS World League in Taiwan and Hong Kong, and Red Bull Kumite 2016.
By combining the Player.me community and discover engine with Challonge's tournament bracket technology, tournament organisers will be able to manage, market and run events to a targeted audience, while players looking to get involved on a competitive level will be able to raise the visibility of their profile via the various Player.me social features.
To learn more about XSplit:
To learn more about Player.me:
To learn more about Challonge:
# # #
For further enquiries, please contact:
John Howe Marshall
Global P.R & Marketing Coordinator
About SplitmediaLabs
SplitmediaLabs Limited is an innovative, Hong Kong-based software company specializing in the development of multimedia applications and technology. SplitmediaLabs has published extensive multimedia toolkits which have been licensed to some of the world's most prominent companies, some of which are included in the Fortune 500 list. XSplit Broadcaster & XSplit Gamecaster are developed and published by SplitmediaLabs Limited.
About XSplit Broadcaster & XSplit Gamecaster
XSplit Gamecaster is the world's easiest live streaming and recording solution, allowing for users to upload and share their greatest gaming moments to popular video services such as Twitch and YouTube, at just the click of a button. XSplit Broadcaster is one of the most popular and widely used applications for live Internet broadcasting, with a user base ranging from hobbyists to prominent professional casters in more than 150 countries. XSplit allows users to record or live stream any type of media, while taking advantage of TV-like broadcasting features that anyone can learn to master.
About Player.me
Player.me is the social discovery platform for the gaming community. Since launching in mid 2015, the platform has amassed over 100,000 new players, who have helped contribute to a database of over 50,000 game pages.
About Challonge
Challonge is the leading provider of online tournament brackets. Beyond displacing tournaments managed by paper and pencil, spreadsheets, and standalone software, it aims to enhance tournaments with social interaction, rich player profiles, and an engaging experience for spectators.
…