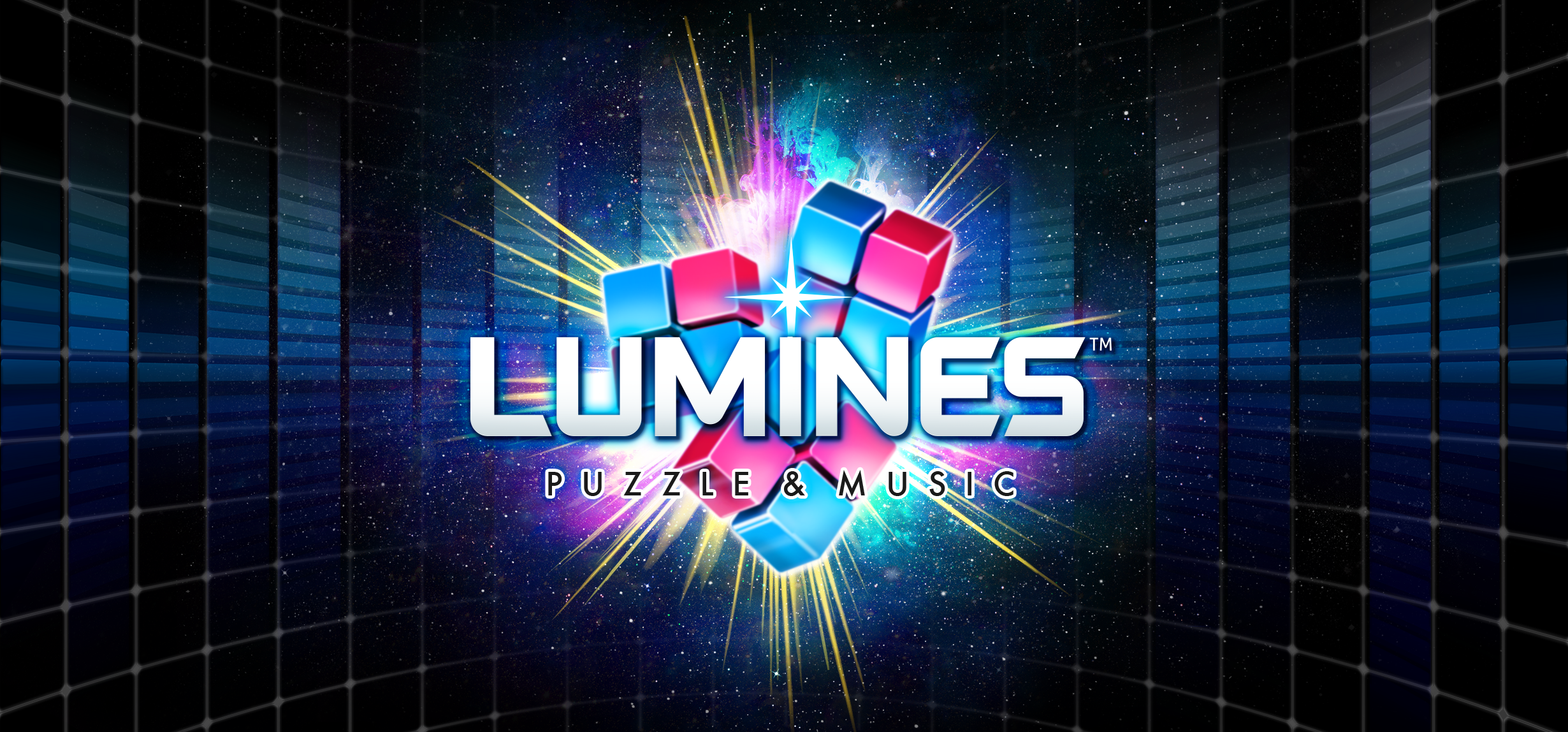 Developed in collaboration with Tetsuya Mizuguchi, the original creator of Lumines, the all-new game for iOS and Android launches in select overseas markets
TOKYO – July 19, 2016 – mobcast Inc., a leading mobile games publisher based in Japan, today announced that it has rolled out the hotly anticipated Lumines: Puzzle & Music in select markets overseas, including Japan, Australia, and New Zealand. The game is now available in those countries for the iPhone, iPad, and iPod touch, and Android smartphone and tablet devices. The game is expected to launch in the United States and all major markets around the globe this September for a download price of US$2.99 on the Apple App Store and Google Play.
Built from the ground up in collaboration with Tetsuya Mizuguchi, creator of the original award-winning game, Lumines: Puzzle & Music is a mobile recreation of one of the most memorable action puzzle games originally released for the PlayStation Portable (PSP). Music will remain a central theme in the game, featuring newly-produced tracks and classics such as "Shinin'" by Mondo Grosso. The game board is presented in portrait mode and requires players to swipe and tap to properly align their Lumines blocks for the timeline sweep, clearing blocks of four matching colors in rhythm to the beat. And like the original, players will unlock various skins as they progress through the game, changing the game board visuals and music.
"It's unbelievable to think that Lumines launched more than 10 years ago, yet still remains in the hearts and minds of gamers as one of the greatest action puzzle games of all time," states Tetsuya Mizuguchi, creator of Lumines. "I'm humbled by the ongoing fanbase and the overwhelmingly positive response we receive to this news, and we're dedicated to bringing Lumines to life on mobile devices with the utmost respect to the original that everyone loved."
mobcast announced in January of 2015 that it acquired the intellectual property rights to Q Entertainment's Lumines and Meteos titles, together with Resonair, a development studio founded by Tetsuya Mizuguchi.
The original Lumines is an action puzzle game developed by Q Entertainment and published in Japan by NAMCO BANDAI Games Inc., formerly Bandai Co., Ltd., in 2004 on the PlayStation Portable (PSP) handheld game console. The title was later published in 2005 by Ubisoft Entertainment, Inc. in North America and Europe, going on to sell a series total of more than 2.5 million units around the world. The game was widely praised for its unprecedented design, achieving immersion through the synchronization of cutting-edge visuals and high-quality sound. Lumines was critically acclaimed by press as one of the best action puzzle games of all time by Japanese and Western audiences alike, winning numerous awards.
To stay up to date with all Lumines-related news, visit: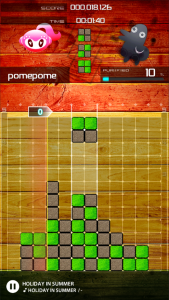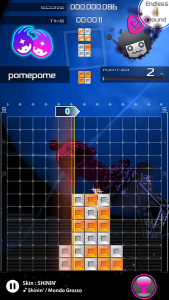 …
About mobcast, Inc.
mobcast, inc. is a Tokyo-based game development studio formed by veterans of the Japanese console games industry, known for releasing some of the best sports-related social games and services. The studio develops interactive experiences with a focus on smartphones and tablets, built on a proprietary platform that enables social interaction and engagement. It acquired the intellectual property rights to the legendary Q Entertainment's Lumines and Meteos titles, and aims to continue bringing new game experiences to a global audience. For more information, please visit https://mobcast.co.jp/
Press Contact:
+1 (415) 955-8500
….
……
…..