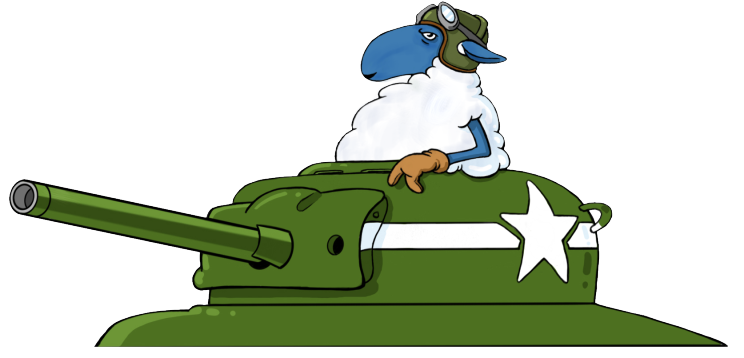 Financial Backing to Drive Development and Production Pipeline for Oakland-based VR Studio Formed by Pixar Veterans; Launches Mars Odyssey Simulation
OAKLAND, CA – August 31, 2016 – Steel Wool Studios – an independent VR development studio formed by creative veterans of Pixar Animation Studios, Lucasfilm, and Telltale Games – today announced that it has raised $5 million in Series A funding from HTC Corporation. The funding will support development of multiple medium-pushing VR projects already underway, which span game, simulation, and narrative-based concepts. The first of these upcoming projects, interactive simulation Mars Odyssey, will launch on Steam on September 9. In April, the studio launched Quar: Battle for Gate 18, an action strategy title, on Steam for the HTC Vive.
"The Steel Wool Studios team carries an impressive pedigree of creative talent that has already proven its ability to build cutting-edge content for the nascent VR category," said Cher Wang, CEO, HTC Corporation. "Taking a look at Mars Odyssey and Steel Wool's other projects under development, it's immediately clear that this studio will drive VR adoption with great content that balances amazing visual fidelity with strong storytelling."
Formed in 2011 by creative veterans with more than 50 years of film and storytelling experience at Pixar Animation Studios and Lucasfilm, Steel Wool Studios experimented with narrative-driven gameplay experiences on mobile with the debut of 2D platformer Flyhunter Origins. In 2014, the studio shifted its focus to virtual reality, developing Quar: Battle for Gate 18 in time to debut as a HTC Vive launch title in April 2016. Quar received critical praise and high ratings on Steam for its tight, turn-based strategy gameplay that transformed players into an army commander operating high above his troops or down on the ground fighting in the ranks.
"After earning our stripes with Quar, we went all-in on creating content for VR, a medium we've been waiting for our whole lives," said Andrew Dayton, co-founder, Steel Wool Studios. "HTC's investment gives us the ability to explore and push the limits of VR through the completion of projects we hope will excite everyone as much as we've enjoyed building them."
The company also received early investment from Charles Huang, an angel investor and serial entrepreneur who co-founded RedOctane and invented the multi-billion dollar video game franchise Guitar Hero. Huang currently oversees a portfolio of companies and brands that span video games, connected home technology, children's entertainment, fashion technology, and health and wellness, among others. Huang is a board member at Steel Wool Studios.
Mars Odyssey
Mars Odyssey is an interactive simulation that challenges players to repair NASA's Mars Exploration Rovers — including Viking, Pathfinder, Spirit, and Opportunity — which have fallen under disrepair after years of resting dormant. Recreated with exacting NASA engineering schematics, the rovers can be found in precise locations on the Red planet based on their actual positions today. The surface of Mars was also developed using NASA's publicly-available terrain and height map information. As players progress through the simulation, they will learn about exploration of the planet. Mars Odyssey is a passion project of Steel Wool Studios Co-Founder Joshua Qualtieri, who studied physics at Clemson University.
.
Steel Wool Studios is planning to showcase more projects under development in the coming months. For more information about the studio, please visit: www.steelwoolstudios.com
Assets can be downloaded in the press kit here.
Follow Steel Wool Studios:
– LinkedIn: https://www.linkedin.com/company/steel-wool-studios
– Facebook: www.facebook.com/SteelWoolStudios
– Twitter: www.twitter.com/steelwoolstudio
– YouTube: https://www.youtube.com/channel/UCpOXWy4Erc4UNoxI9xW-CXw
– Mars Odyssey teaser trailer: https://youtu.be/pjKLNa_FQts
.
About Steel Wool Studios
Steel Wool Studios, previously Steel Wool Games, is an Oakland, CA-based independent studio that develops virtual reality games, interactive educational experiences, and narrative projects. Fortified by Pixar, Lucasfilm, Intel, and TellTale Games veterans who bring six decades of creative production experience and passion for great storytelling to the table, the studio aims to advance the state of VR with deft precision of skill or by sheer will, if necessary. The studio, known for its grimsical launch title Quar: Battle for Gate 18, a critically appraised turn-based strategy action game for the HTC Vive, is now creating games and imaginative experiences that will transport you into immersive stories in the realest fake environments you've ever set your eyes on.
Press Contact
TriplePoint for Steel Wool Studios
+1 (415) 955-8500
steelwool@triplepointpr.com
…
..
.