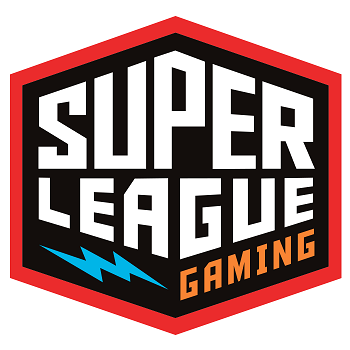 SANTA MONICA, Calif. – Oct. 26, 2016 – Super League Gaming, the Santa Monica-based company that gives gamers the opportunity to enjoy the games they love on big screens in movie theaters across the country, today announced that it has received $5 million in funding from Toba Capital and aXiomatic, a premier eSports entity backed by professional sports and media leaders. Super League Gaming previously received investments from a SoftBank-managed fund, Cinemark USA, Inc., and Quadrant Management.
"Inspired by the world's biggest eSports events, Super League Gaming's mission is to make those experiences accessible to everyone who is passionate about their favorite games, strong-yet-supportive competition, and sense of community," said Ann Hand, CEO Super League Gaming. "This most recent investment from Toba Capital and aXiomatic, an eSports ownership group led by Peter Guber and Ted Leonsis, accelerates our ability to bring big screen gaming to more fans and further substantiates the notion that the eSports phenomenon is here to stay."
Founded in 2014 by parents looking for a way their children could enjoy video games like Minecraft in a social, face-to-face gameplay experience, Super League Gaming established itself through successful league seasons held in movie theaters all over North America. To date, Super League Gaming has hosted more than 9,000 kids in friendly competition in five league seasons of play.
"eSports are well on their way to becoming bigger than traditional sports. It takes a rare company like Super League Gaming, with great technology and a brilliant team led by CEO Ann Hand, to join the very short list of leaders in this space," said Vinny Smith, Founder Toba Capital. "We are incredibly excited to partner with the company on this journey."
Toba Capital is a venture firm that backs entrepreneurs building transformative businesses, both as an investor and as an ongoing operational partner. The firm was founded by Vinny Smith, the founder of Patrol Software and Quest Software.
Super League Gaming's 5th Season Underway at a Theater Near You
Metropolis Madness is Super League's current competitive Minecraft league series, being played in more than 50 theaters in 30 markets around the U.S. and Canada. The four-week league challenges 6-16 year-old players' creativity, critical thinking and teamwork for the chance to win a $15,000 scholarship. Please visit https://superleague.com/league for more information.
In the coming weeks, the company plans to announce new programs designed around the world's most competitive game. For more information about Super League Gaming, please visit www.superleague.com.
About Super League Gaming
Super League Gaming (www.SuperLeague.com) is the world's first and biggest interactive video game league that takes place in movie theaters worldwide. Bringing gamers of all ages together for a social, face-to-face gameplay experience on the big screen, Super League is establishing theater auditoriums as the ultimate place to play some of the world's most popular games and compete to climb the international Super League leaderboards. The phenomenon started in Santa Monica, Calif. in the summer of 2015 and now with Super League Gaming in its fifth season of Minecraft competition, it is only just getting started.
Press Contact
TriplePoint for Super League Gaming
slg@triplepointpr.com
(415) 955-8500